Zhangjiajie, located in Hunan Province, seems to be a small village in the middle of China. I suppose most places seem like a small village compared to Shanghai. However, after researching where to stay in Zhangjiajie, I found it's really not that small after all. Of course, that left me with a variety of options to sort through. From chain hotels to hostels and everything in between.
Over the hostel life and not seeing much value in a basic over-priced chain hotel led me to Airbnb. After applying a few filters to my search, I came up with a handful of results for places to stay in Zhangjiajie National Forest Park.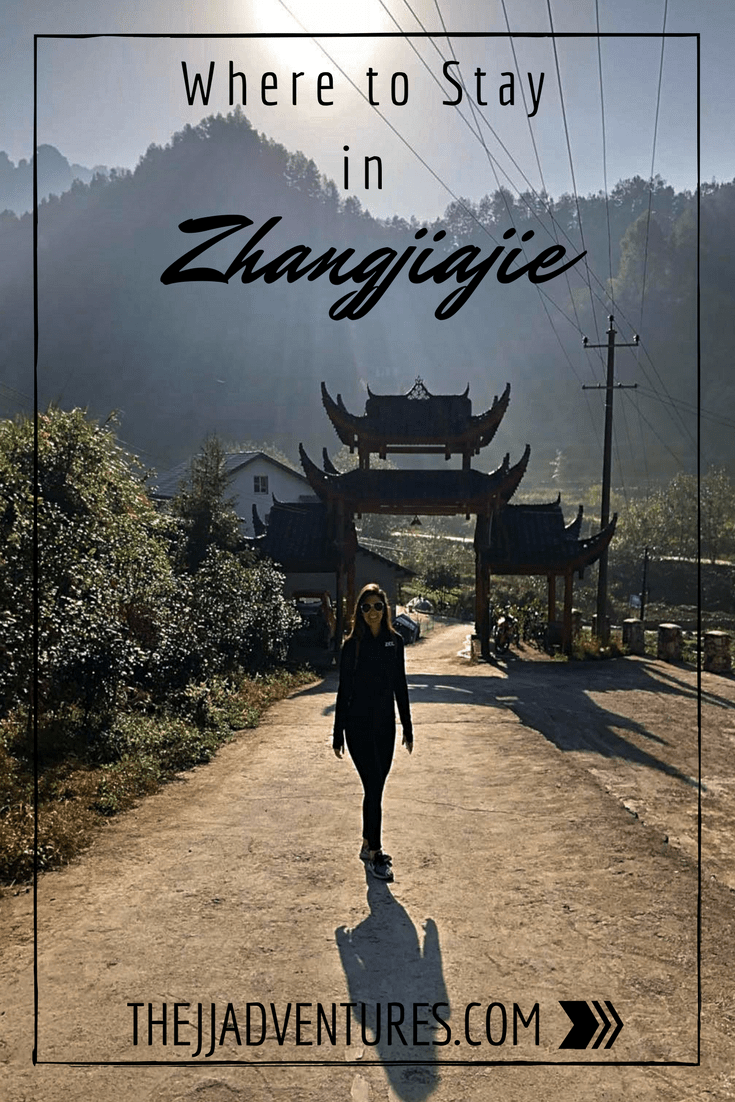 The Mini Inn
The Mini Inn has 2 locations that brothers, Cozy and Lucus own. Both locations are strategically placed for visiting Zhangjiajie National Forest Park and Tianmen Mountain. Lucus runs the Mini Inn location which is within a 5-minute walking distance from Zhangjiajie National Forest Park's Wulingyuan Yangjiajie entrance. Cozy runs the Mini Inn located within a 5-minute walking distance from Tianmen Mountain Cable Car Station.
Both locations start at very reasonable rates. Ranging from $20-$40USD per night (130rmb-265rmb) depending on how many people and what room you select.
Amenities
We stayed at the Mini Inn Zhangjiajie National Forest Park location. We used the car service for airport pickup and transfer to the Tianmen Mountain location where we left our bags during our hike before heading to the airport.
I was beyond impressed with how helpful and friendly the hosts were at both locations. Providing maps, recommendations for a hiking itinerary, pictures of signs and what bus exactly you need to take to get to where you're going, booking tickets for the next location, restaurant recommendations, and much much more!
Each room has beautiful wooden floors, a balcony opening up to a mountain view, and traditional Chinese decorations. The bathroom has a Chinese shower but luckily a Western toilet! The beds are extremely comfortable after a long days hike and each room is equipped with WiFi, a TV, and air conditioning. But good luck! Even finding the symbol 热 rè for heat still left us pushing buttons aimlessly until we felt any sort of heat coming out of the air conditioner.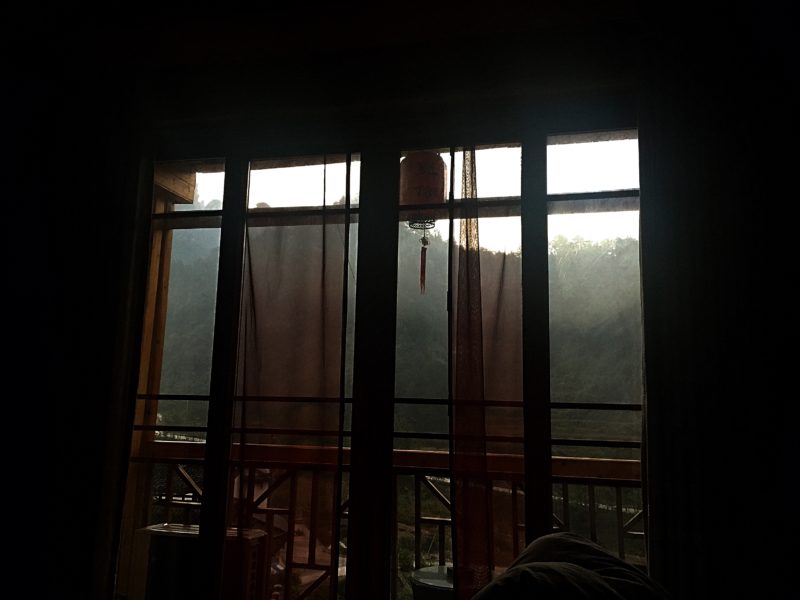 Transportation
The Mini Inn provides free transportation between the two locations if you are staying at least one night at each location. Otherwise, it's 150rmb car service. If you are not staying at both locations but choose the car service, they allow you to store your bags free of charge at either location while you're hiking.
Keep in mind the road from the airport or Tianmen Mountain to Zhangjiajie National Forest Park is a ride. During the daytime, it's not such a pretty sight. There is a lot of construction near Zhangjiajie as they are building highways and railways to accommodate the tourist influx seen over the past few years (obviously due to the popularity of Avatar). With the bends and curves of the mountain, in the evening, you can hardly see a single thing in front of you beyond a few feet of your headlights.
Arriving in the evening, my friend and I had no idea where we were or where we were going. This mixed with the Chinese dance music our driver was blasting and the twists, turns and bumps on the mountain road, kept us jumping out of our seats and hysterically laughing the entire hour-long ride.
All I can say is just be prepared and hopefully, you don't get carsick too easily.
Meals
For an additional and very reasonable charge, breakfast and dinner are both available on site. It's a great dining room to meet other travelers and hikers. Breakfast offerings are traditional Chinese dumplings or a Western breakfast of eggs, fruit, and toast. All breakfasts are under 20rmb. Juices and coffee are available and water and beer are kept in stock in the beverage cooler in the lobby.
Besides the fact that I'm a huge foodie and most meals, in general, get me excited, the dinners here were really a treat! There's no set menu, your meals are customized to what you like, want, or haven't tried during your visit. Protein options of egg, chicken or pork and a variety of Chinese vegetables with rice. For 2 people, 3 large dishes are 35rmb per person.  For example 1 chicken dish with veggies, 1 pork dish with veggies, and 1 egg and veggie dish.
Although, the food is fairly cheap for the delicious customized meals you receive, watch out for the beer! Imported beer in China can be a bit more on the expensive side and adds up quickly. Sorry, I honestly don't remember how much it was as I don't think it was listed on the board. Surprise! You'll find out when you receive your final bill the last day. Oooppsss…
If it's not already, add Zhangjiajie to your Things to Do list and click here to get $30 USD (200rmb) off your next accommodation with Airbnb!
This post contains affiliate links, meaning I may earn a small commission if you make a purchase, at no extra cost to you. Thank you for supporting TheJJAdventures!