There's nothing like a yoga retreat in paradise aka…Bali! But with the endless amounts of options you're probably wondering how I even chose the right one, right? It was difficult, let me tell you. Once I came across Serene Yoga and Surf Retreat at Serenity Eco Guesthouse though, it just seemed like the right fit! Almost too good to be true…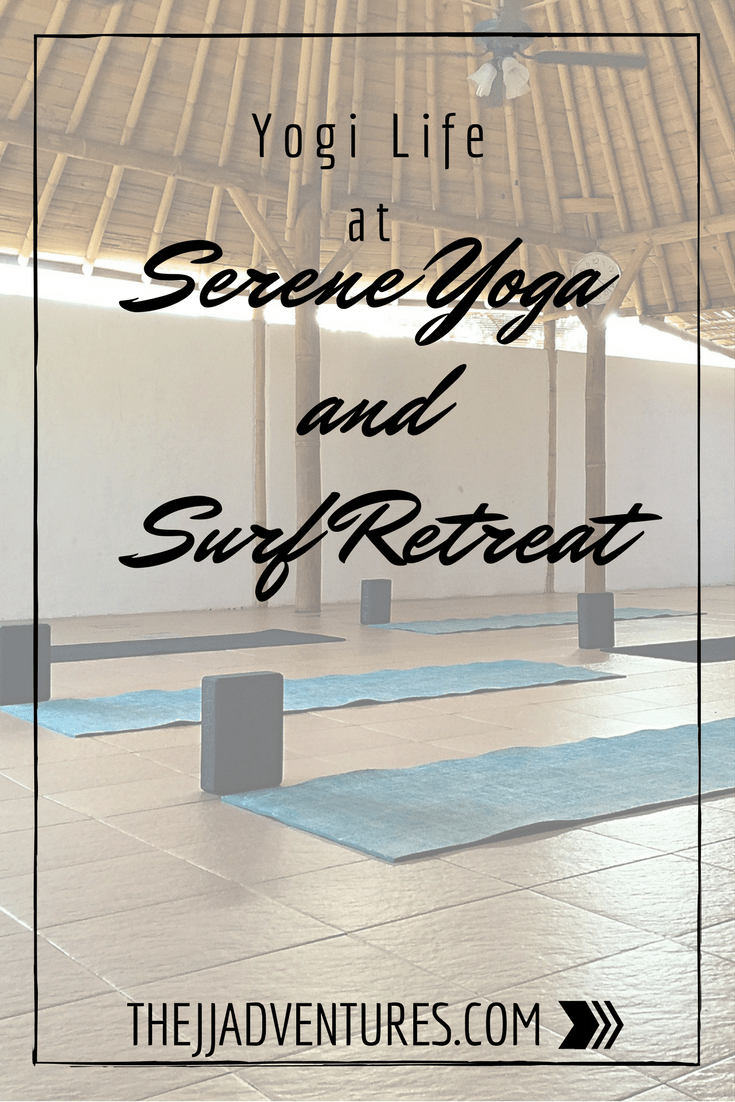 I literally thought the all-inclusive price of $450 (about 3,000RMB) for the week was for one night and, to be honest, I probably would've been completely okay with paying that amount. After emailing back and forth about the retreat details I remember thinking – there's no way this is legit!
So, of course, I booked it!
I was ready for an adventure and had every intention of making the best out of whatever may come. At the very least, I knew I'd have a relaxing time in Bali.
However, as always, what I ended up leaving with was so much more than I could've ever expected.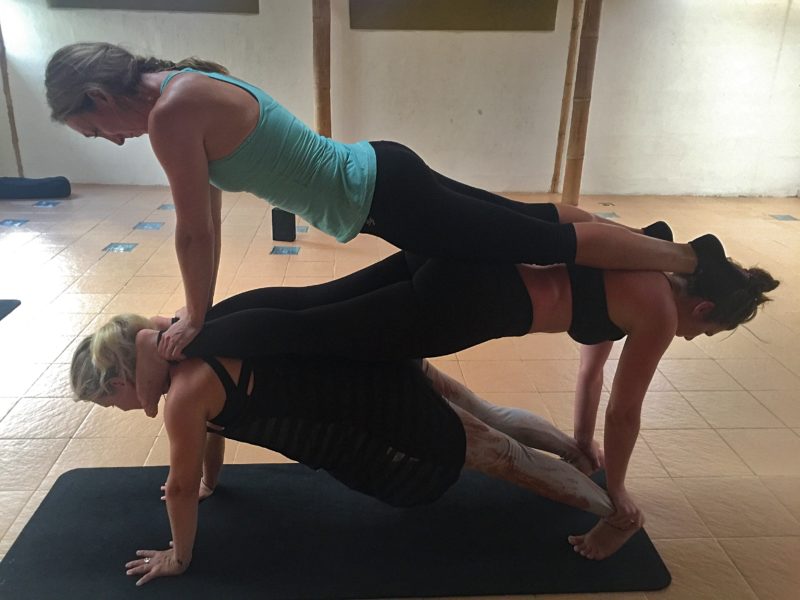 What's Included in Serene Yoga and Surf Retreat
(6) nights accommodation
Airport pickup and drop-off
Two yoga sessions per day including aerial fly-high and acro yoga
Surf lessons for beginners
Surfing time for advanced
(1) Balinese massage
Yoga movie night
(2) certified yoga instructors/retreat coordinators (Maria pictured left and Bente pictured right)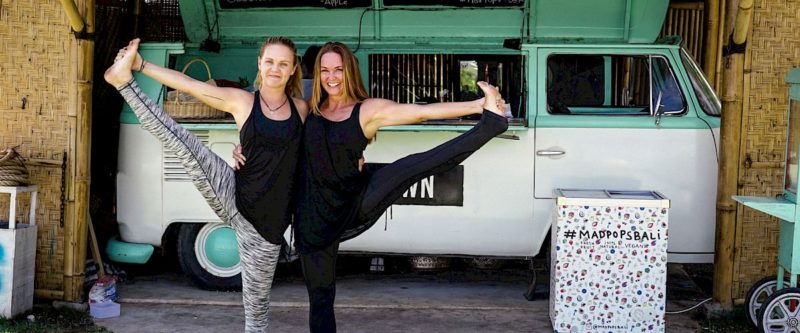 With a small group of 6 yogi's ranging from beginner to advanced, the entire experience was very intimate.
The Schedule
6:30-am Roll out of bed, brush teeth, throw on yogi attire, and walk upstairs
7:00-am 90-minutes of yoga ranging from vinyasa, yoga nidra, pranayama, and aerial
9:00-am Breakfast at Serenity Eco Guesthouse's restaurant, Alkaline – check out the amazing meals here
10:00-am Free time
5:00-pm 60-minutes of yoga ranging from yin, restorative, and acro (some days we even convinced Maria or Bente to let us start early to catch the sunset after)
7:30-pm Dinner at Serenity Eco Guesthouse's restaurant, Alkaline
8:30-pm Free time (except yoga movie night on Wednesday)
After an early morning and fully packed day, you'll most likely want to relax and hang out with your fellow yogi's. Although, on our last night we did go out for some bonding time over a few drinks.
What to Do in Your Free Time
Our group split up surfing and massage days and juggled them between the wealth of other activities Maria and Bente recommended.
My free time was spent sitting poolside reading a book and ordering vegan avocado chocolate mouse from Alkaline, shopping the hundreds of surf shops and boutiques Canggu offers, taking a group outing to Tanah Lot Temple and the Luwak Coffee and Tea Tasting Plantation, and wandering into one of the beachfront bars to slip into their infinity pool for a few cocktails. (Shhh…that's not part of yogi life!)
Why Should You Go
Advance your yoga practice in a relaxing and tropical atmosphere
Connect and form lifelong friendships with yogi's from around the world
Relax and disconnect (even with WiFi in your room)
Eat healthy and delicious meals
Learn something new – about yourself, a new style of yoga, surfing, or during your free time adventures
Experience a different side of Bali aside from the wild parties in Gili or Kuta
It's Bali…do you really need another reason?

Serenity Eco Guesthouse has just the right amount of balance that you're looking for in Bali.