Jumping on the back of a man's scooter, we set off for the Tegalalang Rice Terraces …or so I hoped.
Tegalalang Rice Terraces sit about 20 minutes outside of Ubud and there is really no easy way to access it.
A few girls from my hostel and I had planned to rent scooters and navigate with the maps on their phones. However, plans changed and I was on my own. Once I saw the bumpy, winding dirt roads there, I was not confident to navigate mapless with my scooter skills.
So, here I was at 8-am walking down Jalan Raya, the main street of Ubud, looking for a taxi or car service. Sounds easy enough but Ubud doesn't wake up until about 10-am. Probably has something to do with the yogi hipsters that run the city.
I approached a man near a "taxi" sign who looked friendly enough and asked if he could take me to Tegallalang Rice Terrace. He quadrupled the price and although I was quite desperate to get there, I wasn't that desperate. He wasn't up to negotiate so I kept walking.
Seconds later, a man on a scooter drove up next to me and said, "I'll take you to Tegalalang Rice Terraces".
I looked around. Where the heck did you come from?
Whatever.
I asked him how much, we negotiated and I was on the back of his scooter a minute later.
As we flew down the main road and turned onto a side street, I thought to myself…
"Was this the smartest idea? I have no idea where exactly I'm going or where he is or isn't taking me."
But at this point, I really had no other option and I was already on the scooter.
I looked at my watch, okay 20 minutes. If we're not there in 20 minutes, I'll…what?
Jump off his scooter in the middle of nowhere and do what?
Who knows what my escape plan would've been. I'm sure I would've gotten clever in the heat of the moment.
With that being said, I didn't fully enjoy the scenic route he took me on. I wasn't a 100% confident with my safety in this decision. I was more or less looking for landmarks in case I got dropped off or had to run.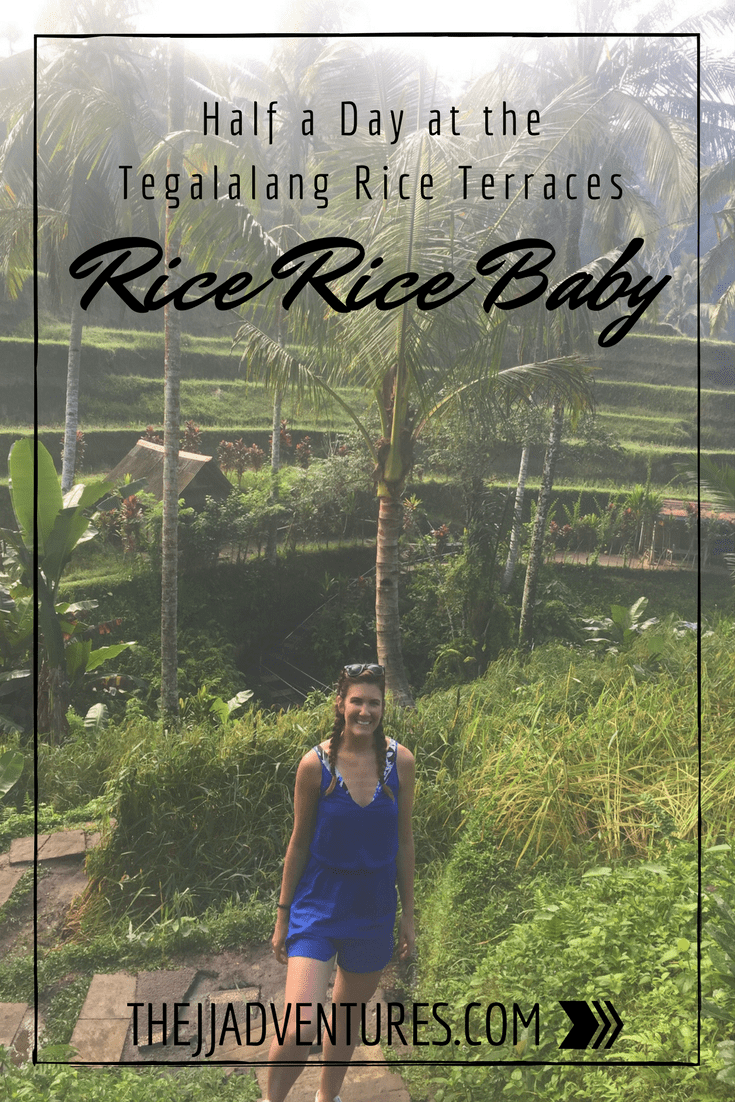 Luckily, I didn't have to!
Twenty minutes later he pulled over and pointed to some stairs that led down.
I hesitated before slowly getting off.
Where the hell are we?
On the left side of the street were a few local vendors that were just opening up.
The right side of the road had a few entrances leading down into…well, I couldn't really see much as it was still quite foggy from the morning haze.
Now I wasn't sure I wanted him to leave me here.
As I handed over my money and he took off, I saw a car drop off a group of 10 foreigners. I watched them make their way down one of the staircases.
Okay, well I guess I'm not completely on my own in the middle of nowhere.
I slowly made my way down one of the staircases and before my very eyes…
Wait. Let me just stop right there.
I'm usually pretty good with putting my experiences into words, but when it comes to a breathtaking paradise like this….well, I can't really put that into words.
So, I'll just let the pictures talk for me…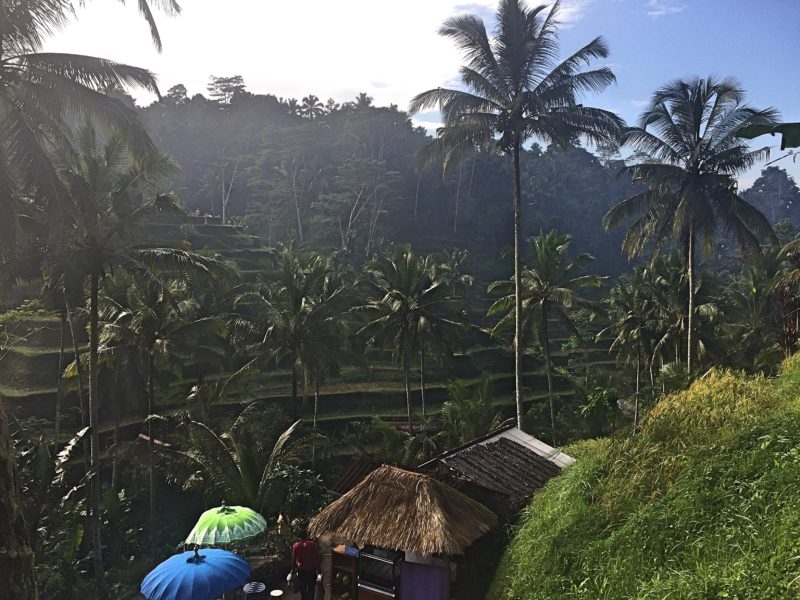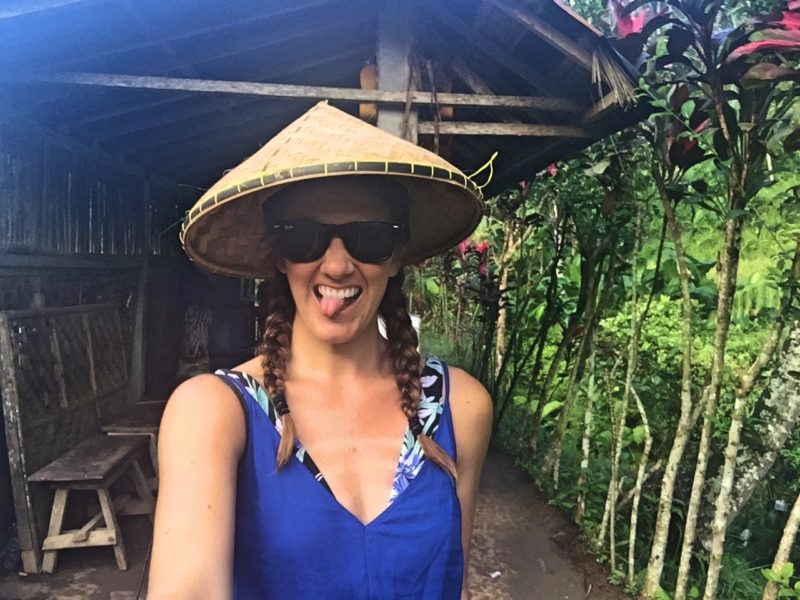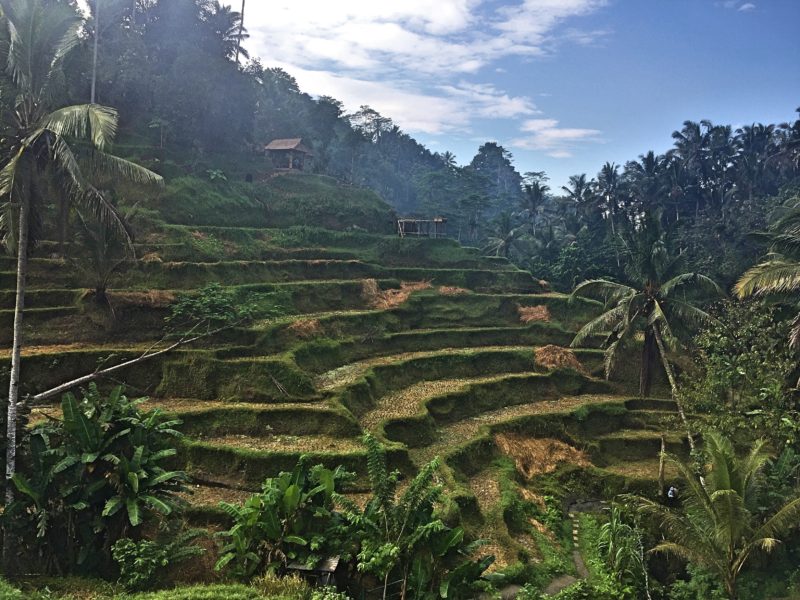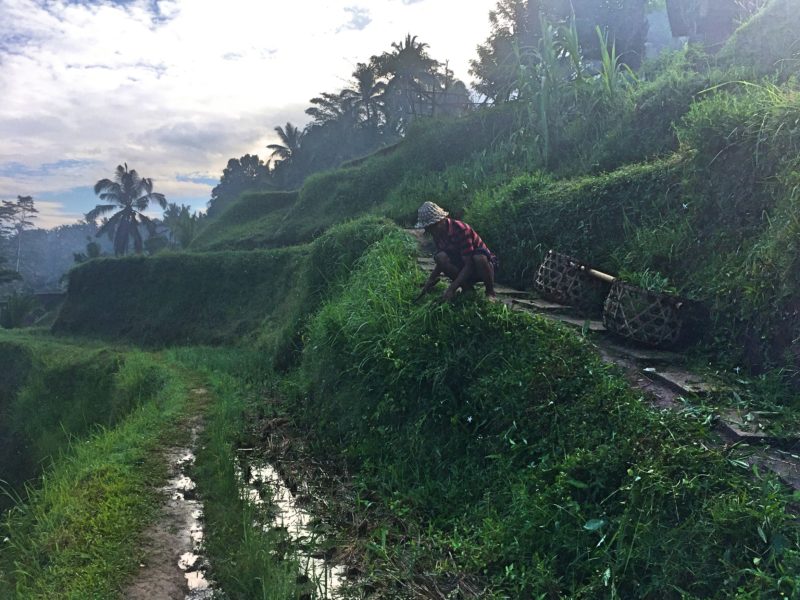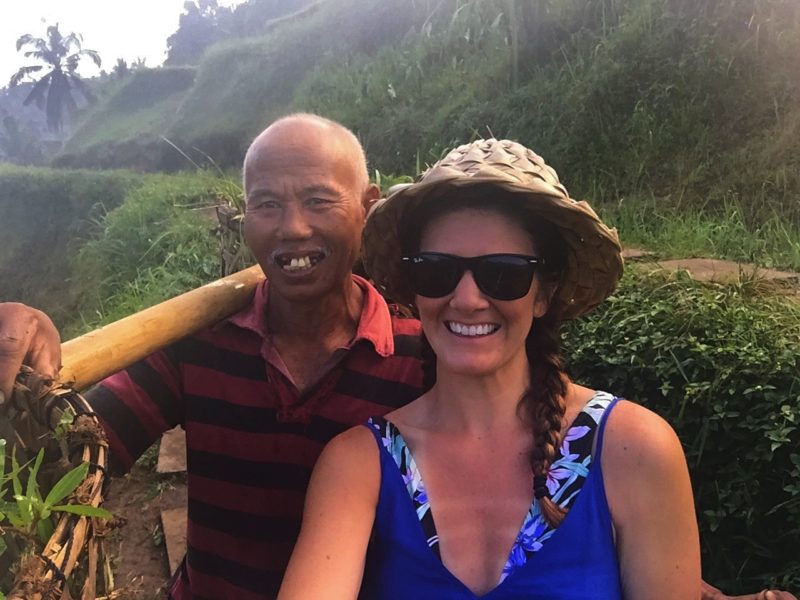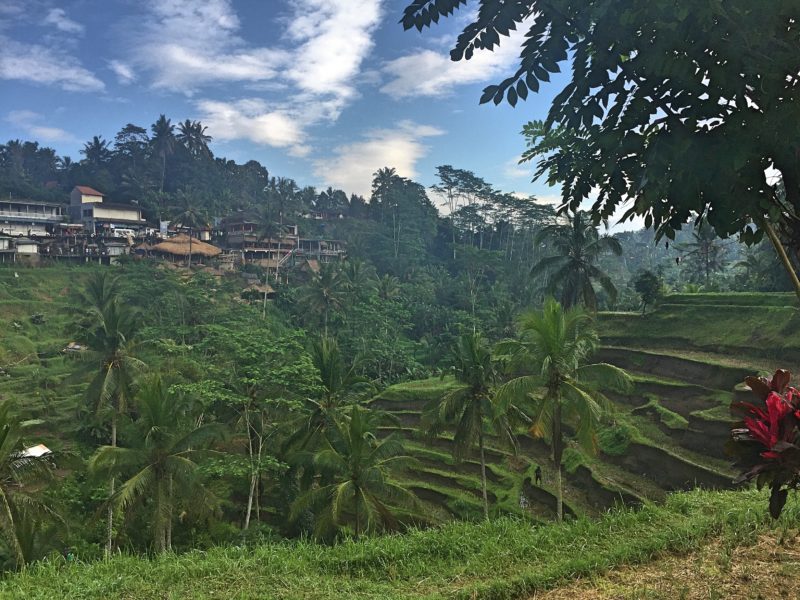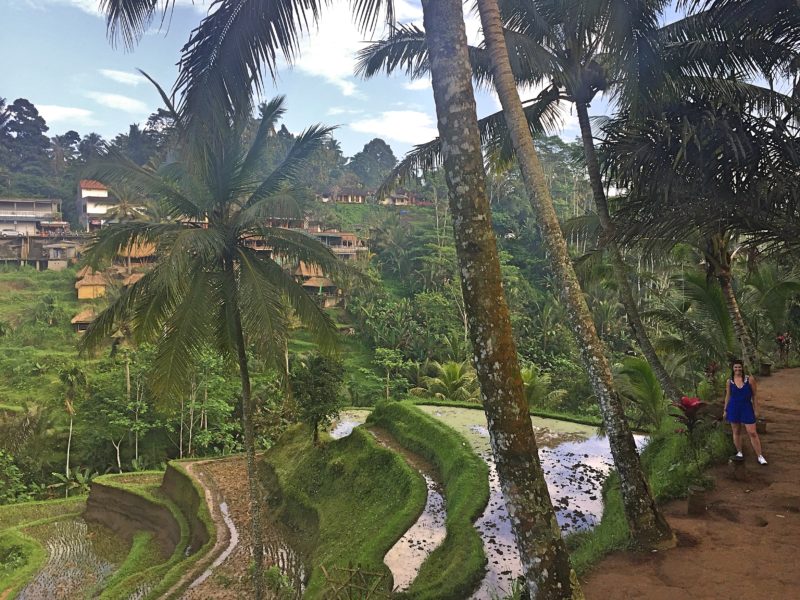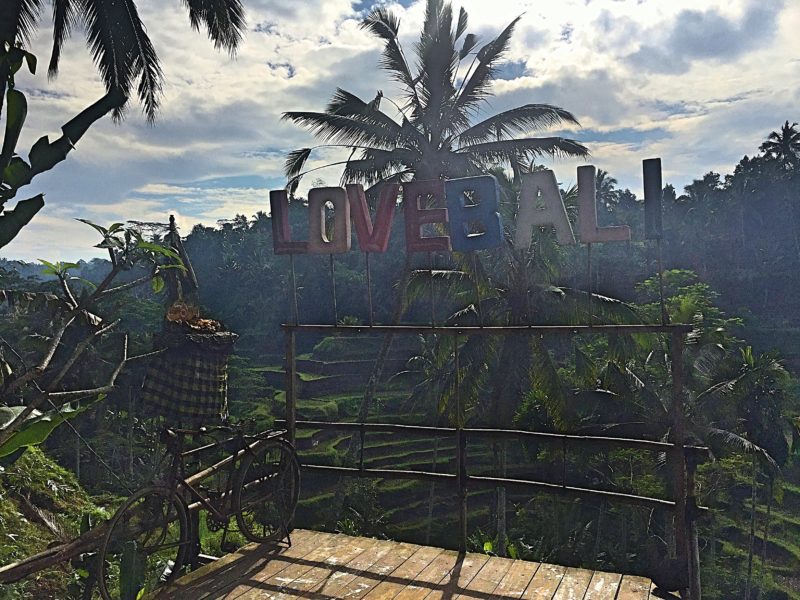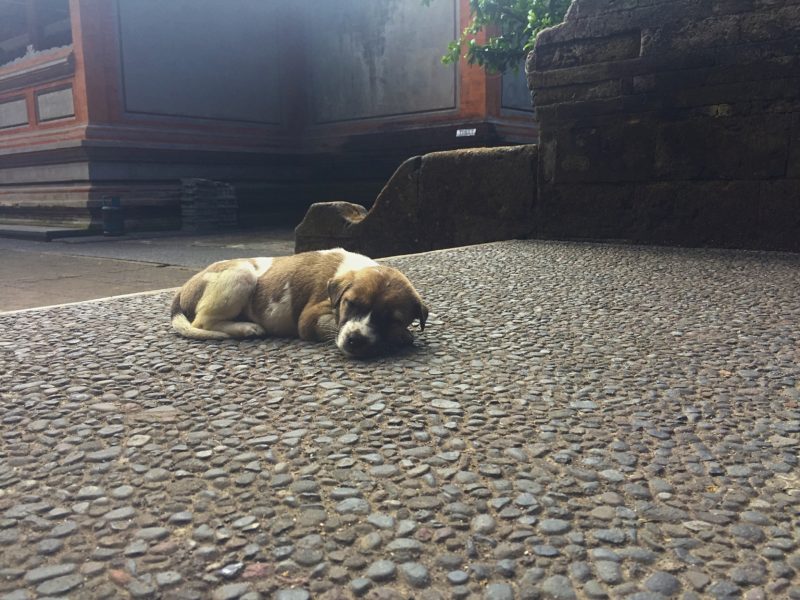 These pictures don't even do justice.
You simply need to go visit the Tegalalang Rice Terraces and see for yourself!