While I was in Canggu, I attended Serene Yoga and Surf Retreat at Serenity Eco Guesthouse. In addition to yoga, surfing, massages, and accommodations, my retreat included breakfast and dinner daily at their onsite restaurant, Alkaline.
Alkaline sits in the front of the guesthouse and is available for both guests and non-guests. It's located just a short 2-minute walk from the beach and offers fresh, organic, gluten-free, and vegan meal options at a reasonable price. Honestly, there are so many options, you'll want to keep coming back every day!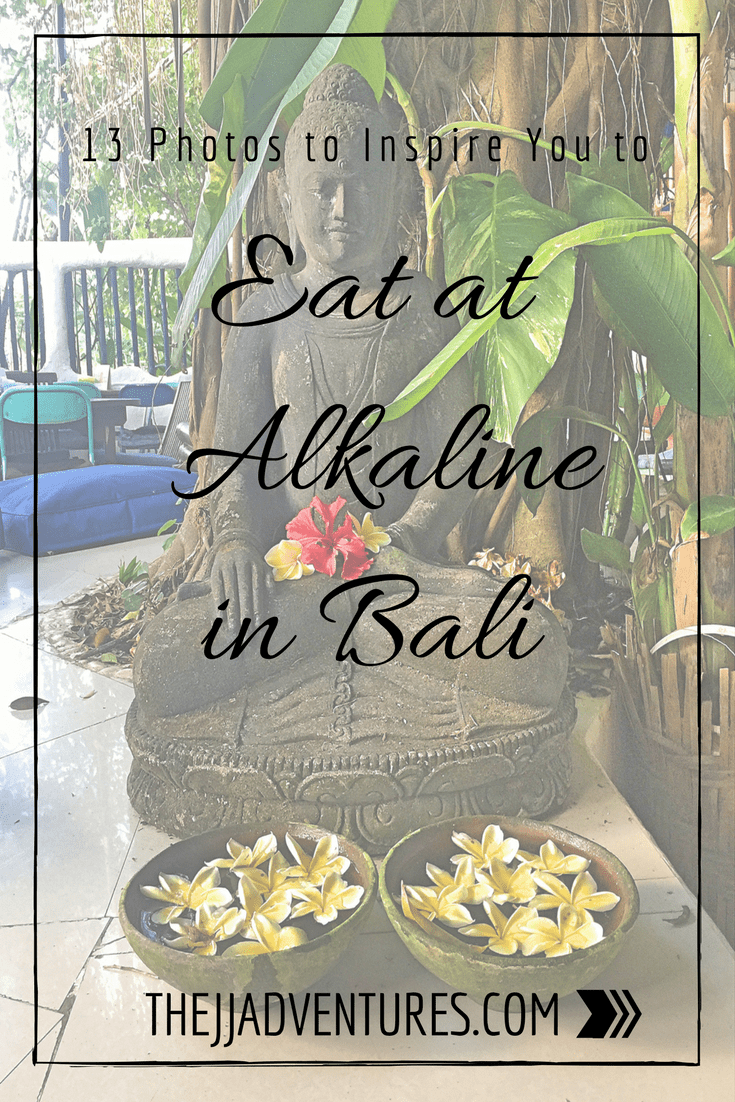 As if you need me to give you another reason to visit Bali…
If you're planning a trip to Bali, head to Canggu for a healthy fresh meal from Alkaline at Serenity Eco Guesthouse and let me know your favorite meal!