The number of places to eat in Hong Kong along with the variety of cuisine is out of this world. With the latest restaurant and bar trends, I would go as far to say that Hong Kong is one of the top five foodie capitals of the world. So, of course, you know I had to take a visit and try to eat my way through this foodie mecca.
Arriving in Hong Kong with just a few short days and a recommendation list longer than the number of meals I had, I was determined to get a taste of Hong Kong.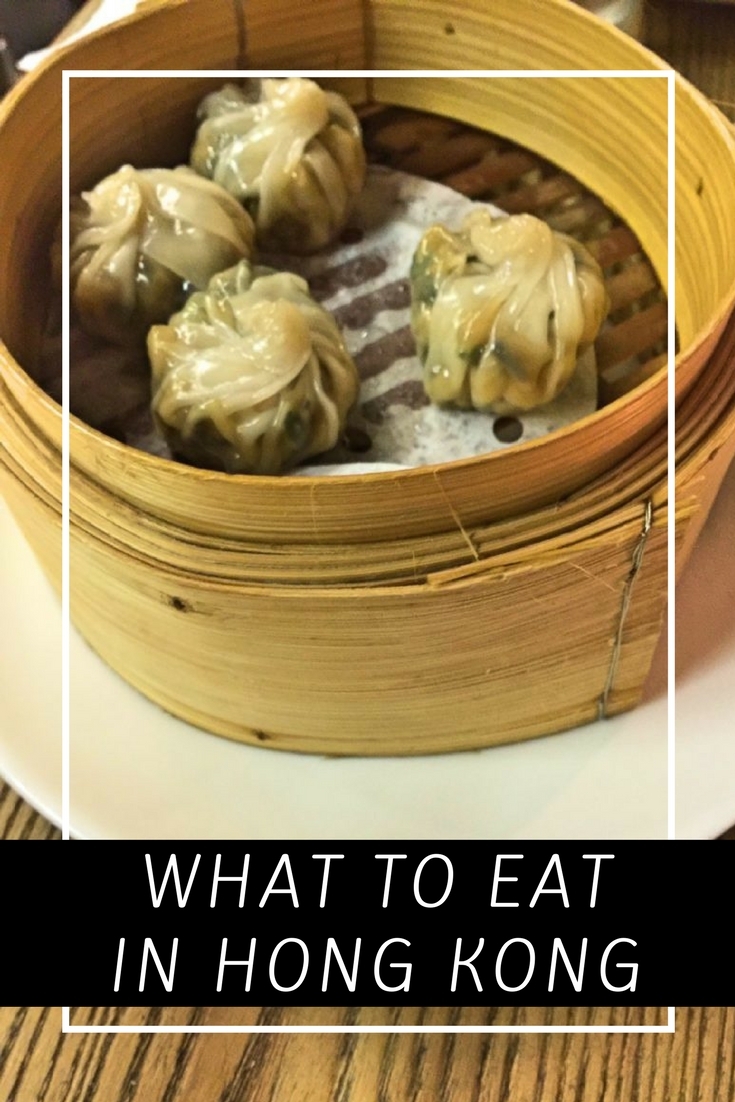 ---
Brunch is the most important meal of any weekend so we'll start there…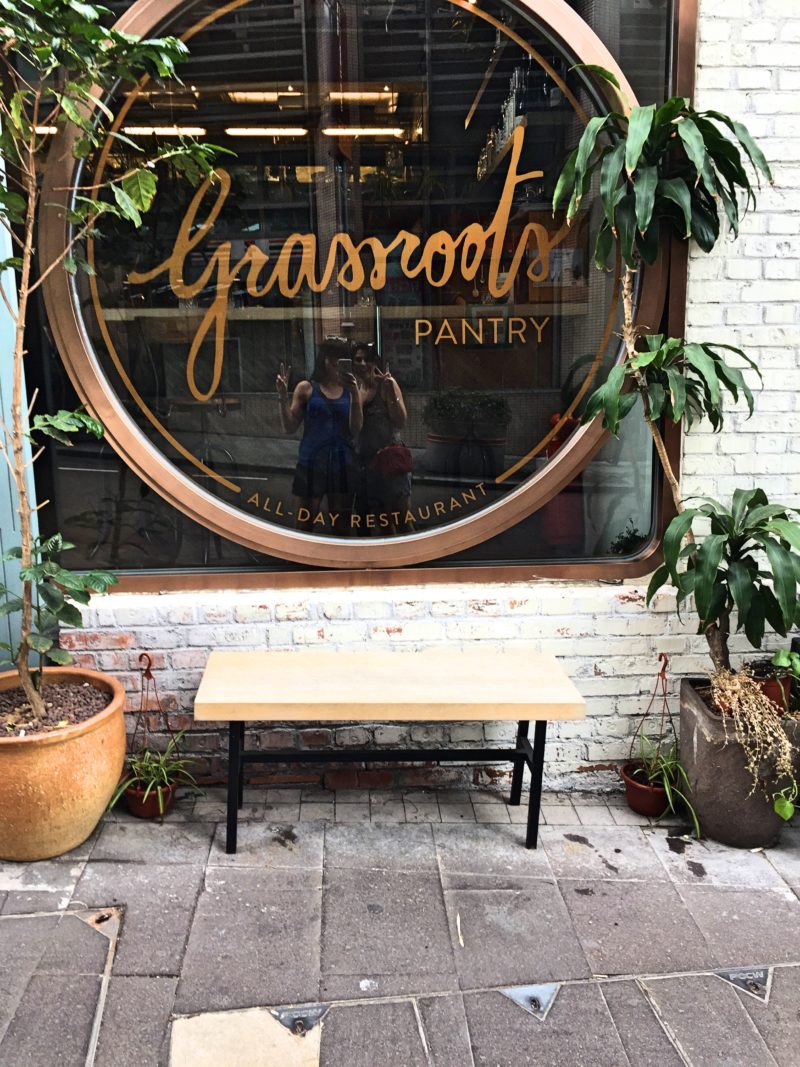 Grassroots Pantry is a vegetarian restaurant located on Hong Kong Island. It's notably good for an "Instagram-worthy brunch" as one reviewer put it. Mismatched furniture, distressed wood, mason jars, and lush over-sized plants spread purposely throughout the restaurant create a spacious, polished, industrial design promoting the restaurants sustainability theme.
Everything on the menu looked delicious. Every time someone's dish came out, I couldn't help but stare and think 'damn, I should've gotten that'.
I started off with the Mean Green cold pressed juice which is similar to the green smoothie I make at home; green apple, kale, pineapple, cucumber, cilantro, and ginger! Yummy!
And because I can never pick between savory or sweet- and this time was no different- I ordered enough food for a small army! The poached eggs and smashed avocado with a cashew hollandaise and matcha chia seed pancakes with a raw cacao sauce and raspberry compote. Both entrees were incredibly scrumptious and I would highly recommend them.
Due to the nature of vegetarian establishments, though, this meal was pricey. Be prepared for a large bill after your delicious brunch!
Price: $520HKD
Brunch filled me up and fueled me for hiking Victoria's Peak 
nb

ut after a strenuous hike, ice cream is always well deserved (even if it's a little bit on the expensive side). If you forgo the tram and take the hike, grab a refreshing scoop of ice cream at the top. You deserve it!

Apologies for not catching the name of the shop but if you take the hike it'll be one of the first things you see heading up to the observatory as it sits outside the Victoria Peak mall.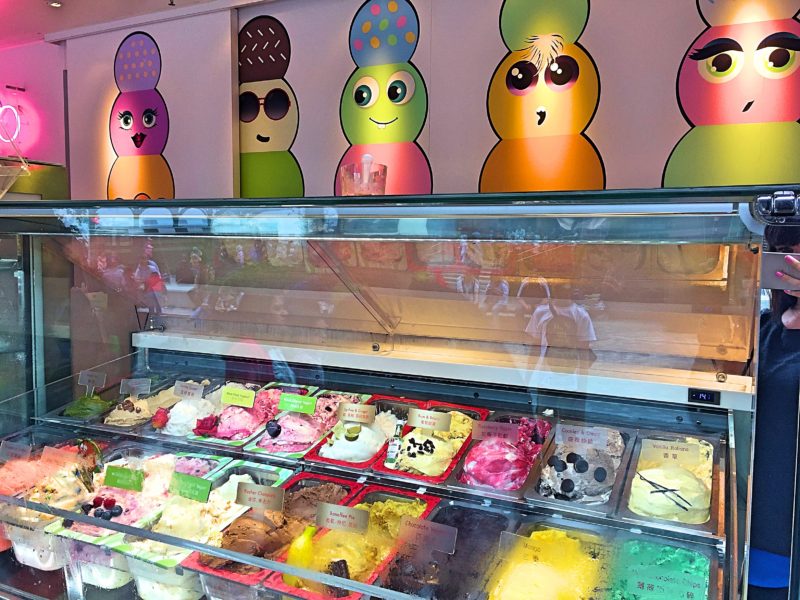 They offer traditional flavors like chocolate, vanilla, and cookies and cream or you can take a walk on the wild side and try one of their funky flavors; Black Sesame, Green Tea, or Lychee and Ginger. Personally, I like the Green Tea and Black Sesame but not enough to deserve a full scoop. If you haven't tried them, though, I suggest you at least give them a taste!
If you forgo the wild ice cream flavors, you can always make up for it with your toppings. From the traditional nut, fruit, and cookie toppings to an array of cereal toppings such as Fruity Pebbles, Rice Krispies, or Fruit Loops there is something for every ice cream lover here!
Price: $98 HKD
There are so many options of places to eat in Hong Kong's SoHo district. We must've gotten off every exit of the Central-Mid-Level Escalators to check every option. Ultimately deciding on BEP Vietnamese Kitchen.
True to foodie form, we decided to go family style. That way we could try more items. First came the 

Banh Phong Tom which is a large crispy, yet puffy deep fried 

Vietnamese prawn cracker.
Chicken satay skewers infused with lemongrass, grilled and served with hot peanut sauce and cucumbers came out next. It provided the perfect sauce to dip the Banh Phong Tom's in.
We barely had time to make room for our Com Binh Dan; a platter of jasmine rice, honey glazed pork cutlets, caramelized shrimp, cucumber, and fried egg before the Banh Xeo Saigon Crepe appeared. A crispy rice crepe filled with shrimp, bean sprouts, onion, and beans.
Fortunately, Hong Kong is made up of many steep hills, so we were able to work off this incredibly delicious but large lunch.
Price: $395HKD
The Intercontinental Hong Kong sits at the southern point of Kowloon. It overlooks Victoria Harbour providing the perfect vantage point for A Symphony of Lights.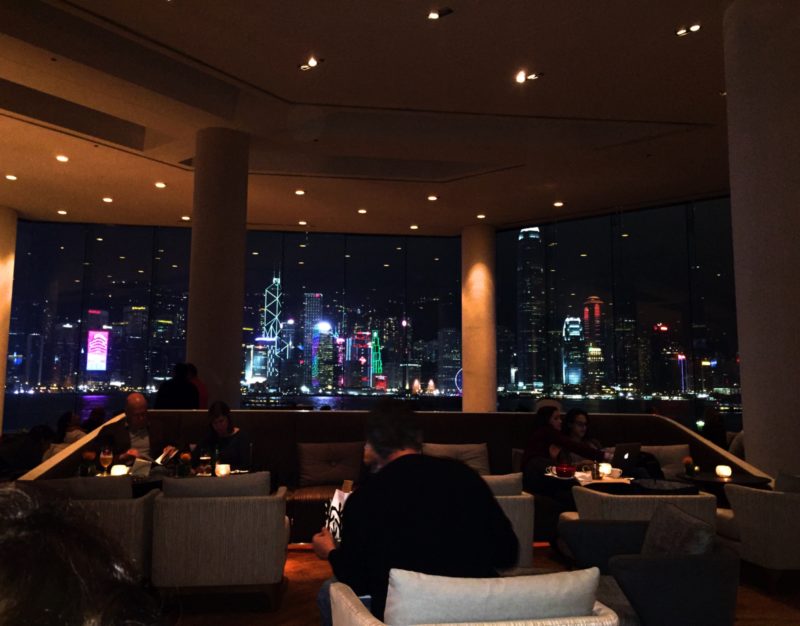 Unless you plan on digging deep into your wallet and splurging on dinner at Nobu (we sure didn't), the Lobby Lounge offers plush couches and chairs, dim lighting, and a live band. All the makings of an ideal setting for watching the Guinness Book World Records Largest and Best Light Show.
**Note: there is a minimum on your order if you are not staying at the hotel but it's easy to cover with just a few drinks.
Price: $363HKD
Catching the ferry back to Hong Kong Island for dinner, we found Cicada, an Asian fusion tapas bar nestled in the heart of the SoHo district. Cicada features traditional dishes from various Asian countries and a selection of craft cocktails.
I ordered the Japanese Mule because I love Moscow Mules. I figured I'd give the Asians a shot at it! With a twist of sake, they didn't disappoint.
Again, meals are always better when you share so we indulged in the Yoghurt Spiced Paneer Sticks with Red and Green Peppers, Goat Cheese Samosas with Mango Chutney, Steamed Pork Momos, and Tingling Sichuan Chili Chicken.
The Tingling Sichuan Chicken was reminiscent of the American Chinese food dish "Sweet and Sour Chicken". Though most Western Chinese entrees are nonexistent dishes in China, many of them have similar flavors from the Sichuan province.
Price: $426HKD

We may have gotten a little ahead of ourselves and splurged on brunch the previous day, so we decided to find a local cafe for breakfast. We came across N1 Coffee & Co. and decided to give it a shot.
A quaint, funky little cafe with a small menu on Kowloon Island with decent breakfast specials.
I was indecisive between the bagel and lox and the English breakfast. But I'm a sucker for bagels and lox so I gave into the urge. Plus, I honestly don't think I've eaten a bagel since I arrived in Asia 4 months ago which is absurd and unheard of for me.
As a foodie, I hate to be regretful of what I ordered. As I watched my neighbors English breakfast come out and it looked rather tasty, a wave of excitement came over me. I was sure this meant all the food would be held to the same standards. I guess I'll never know if the English breakfast really was tasty…
At first glance, my bagel and lox looked tasty and had a nice presentation. Take a second look and you'll notice that the top of the bagel is face down. Which, if you've ever had a bagel in your life, you know this means there is no cream cheese on the other side. Disappointment.
I mean, realistically, do you even see any cream cheese on the side that's facing up? I had to push aside the layers of grass to find any. Of course, I asked for more cream cheese but to be honest it didn't make it much better. If anything, it just covered up the mediocre bagel. Clearly, I have [high] standards when it comes to bagels. Maybe I'm just a bit of a bagel snob, though.
Price: $140HKD

Stumbling across Xiao Wang Beef Noodle inside a four-story plaza after visiting the Nan Lian Gardens. We glanced at the menu, took a number and joined the mob standing outside the restaurant. Thankfully, there wasn't much of a wait and we were quickly seated.
Hong Kong is known for their delicious flavors of milk tea and variety of dim sum so there's no way you can visit and not at least try both of these specialties!
Starting out with a milk tea and nirou xian bing, my girlfriend quickly decided she didn't fancy the texture of the milk tea. I'm obsessed with the Asian milk tea but she's English so she has a much higher standard for tea than me, so lucky for me, I got to drink hers as well.
The nirou xian bing came out steaming hot, it was pure torture waiting for it to cool off. I would place these in my top 5 list for Asia's xian bing's thus far. Warm pan fried soft doughy buns with minced flavorful juicy beef and vegetables inside, they just melt in your mouth.
I wouldn't normally consider myself much of a picky eater. That was until I moved to China. I'm more careful of the meats I choose to eat after getting a week long stomach virus. Therefore, that didn't leave too many items left for me on the menu after I saw Goose Kidney, Pig Knuckle, Beef Stomach, Pork Intestine and Duck Tongue listed.
Though, not a risky entree, I am extremely happy with what I did decide on. Taiwanese noodles with minced beef, cucumber, and egg. I literally don't think we spoke to each other much during this meal as we were both inhaling our dishes. They were so good. This may have been one of my favorite meals in Hong Kong.
Price: $175HKD
---
While there is certainly no shortage of places to eat in Hong Kong, I hope this at the very least gave you a glimpse of the variety of cuisine there is to try. I can guarantee one thing, this adventure is not over. I will be back to continue eating my way through Hong Kong.
Where is your favorite place to eat in Hong Kong? Drop a note in the comments and let me know!