We work all winter long to get our bodies ready for summer, so why ruin it with a fattening summer salad full of mayonnaise!?!
Greek yogurt is the perfect alternative to mayonnaise in any salad. With cilantro, avocado, and lime this chicken salad adds a healthy and refreshing option to your meal prep for summertime!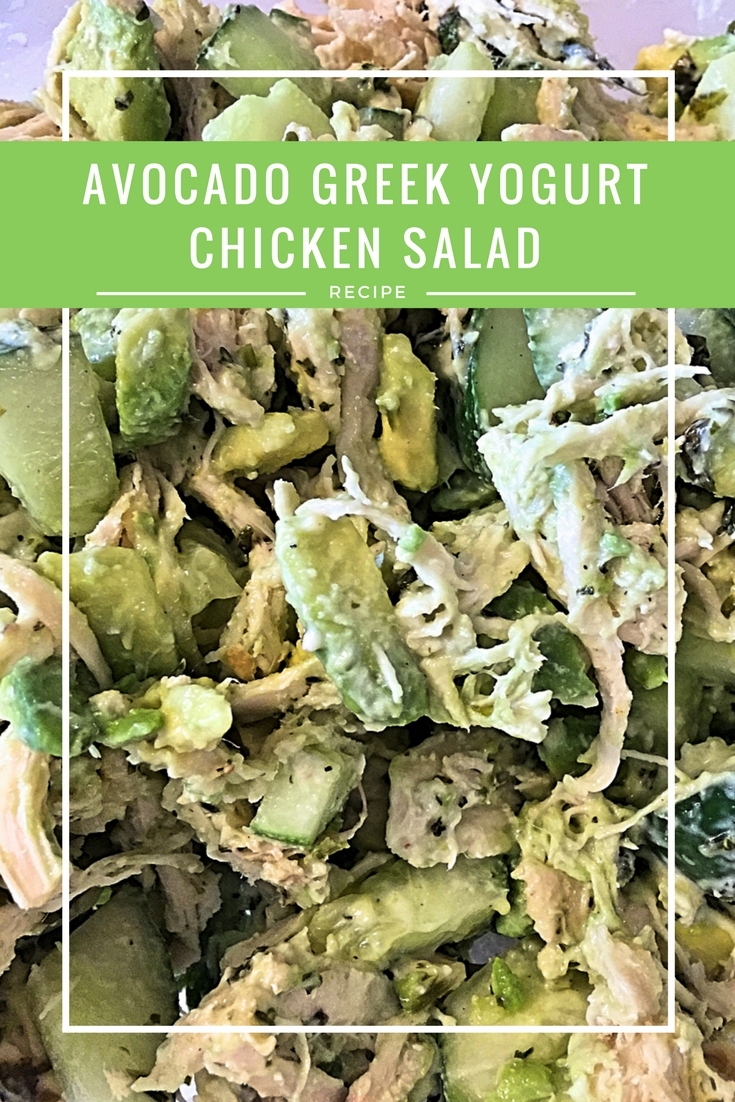 Prep Time: 15 minutes  Cook Time: 0 Serving Size: 6
Utensils
Large Bowl
Ingredients
2 cups Shredded Chicken
2 5-ounce Lime Greek Yogurts 
1 Cucumber
2-3 Avocados
1/2 Red Onion 
2 Limes
1/2 Cup Cilantro
1 Tablespoon Mint
1/2 Teaspoon Onion Powder
1/2 Teaspoon Garlic Powder
Crumbled Feta Cheese **optional
Salt
Pepper

---
INSTRUCTIONS
Cut the veggies: Cut the cucumber into slices and then cut into fourths. Cut the avocados into cubes. Dice the red onion. Cut the lime into wedges. Finely chop the mint and cilantro.
Prepare the mixture: Place the shredded chicken in the large bowl and add the cucumber, avocados, and red onion. Slowly stir in the first 5-ounce container of Greek yogurt to coat the chicken and vegetables. Mix in the onion powder, garlic powder, and the chopped mint and cilantro. Stir in the other 5-ounce container of greek yogurt. Squeeze limes over the top of the salad and season to taste with salt and pepper.
Serve: Dish up as a salad or grab a spinach wrap, add some crumbled feta cheese and have yourself a wrap or two!

TIP: If you're not crazy about lime, use a plain Greek yogurt.
PRO TIP: Put 4 chicken breast in the crockpot in the morning before you go to work with 1/2 cup water, salt, and pepper and cook on low for 8 hours. When you return home from work, your shredded chicken will be ready! Alternatively, do over the weekend for meal prep.
Bon appétit!
Follow my foodie account @JustCallMeChefJJ  on Instagram for more recipe ideas and to see what I'm eating in Asia!