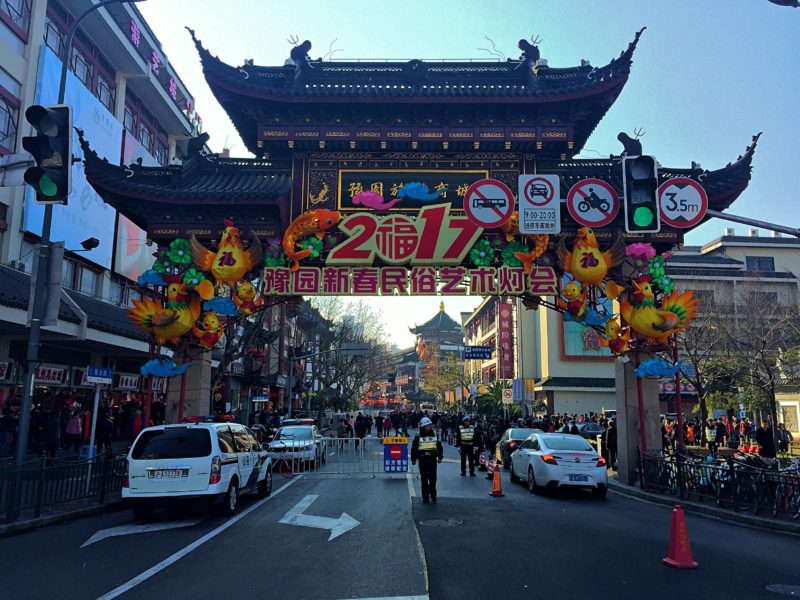 Amongst the bustling city of Shanghai, lies the Old City of Shanghai.
The Old City of Shanghai, formerly known as The Chinese City, built a defense wall during the Ming dynasty in 1554 to protect the city from raids by the Japanese. Originally it had six land gates and three water gates. While parts of it remain intact, much of the wall was dismantled in the early 1900's.
Today the Old City of Shanghai is a combination of ancient streets and modern high-rise buildings. Within the perimeter of the ancient city sits City God Temple, Yuyuan Mart, and Yu Garden.
The Chinese New Year is either the best or the worst time to visit the Old City of Shanghai.
With millions of tourists flooding Shanghai from every corner of China, it's quite impossible to walk through the Old City without photobombing someone's picture (although most of the Chinese welcome foreigners in their pictures). So, why on earth would I visit during the Chinese New Year you might ask.
Two words: Lantern. Festival.
The Old City keeps the Chinese New Year festivities alive by decorating with lanterns and traditional Chinese decor. All while highlighting 2017 with the year of the Fire Rooster.
I was excited to check out the Chinese New Year festivities and experience much of the ancient traditions the Old City has to offer.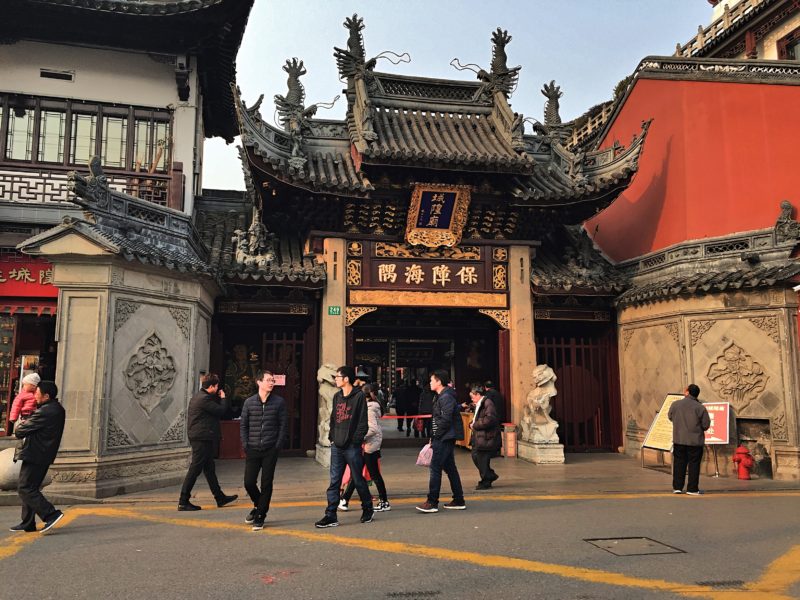 City God Temple
I've learned a bit about temple rituals during my few visits recently. One of the most visible rituals is incense burning. Incense burning is an ancient religious ritual common in Asia. It symbolizes a sacred offering to honor the Buddha. The burning of an incense stick teaches the necessity to burn away negative qualities within in order to reveal the pure self from within. The aroma of incense purifies the atmosphere and inspires us to develop a pure mind.
The ritual of incense burning can be absolutely serene if you are at a small temple with few visitors (like this one I visited in Suzhou). However, when there are millions of visitors the easiest method to lighting incense is by an open fire. Now, that lovely smell of incense is smothered by the scent of a campfire. It leaves your hair and clothes with an unpleasant hard to rid stench. You know that smell after a weekend camping trip. The worst.
City God Temple falls into the category of temples with millions of visitors. Admission to City God Temple includes three incense sticks, so burning incense is highly encouraged. The main hall can get pretty unbearable during peak season and high traffic hours. Luckily, this is the only area where they allow incense burning.
Though the temple is quite small in comparison to others I've visited, after you find your way through the smoke in the main hall, the individual palace's are quite beautiful (and smoke-free) to explore.
If you've just come to visit the temple, there is a restaurant on-site to grab a bite from. Take a walk just outside the temple walls to find an array of local street vendors spread throughout Yuyuan Mart.
How much: 10RMB admission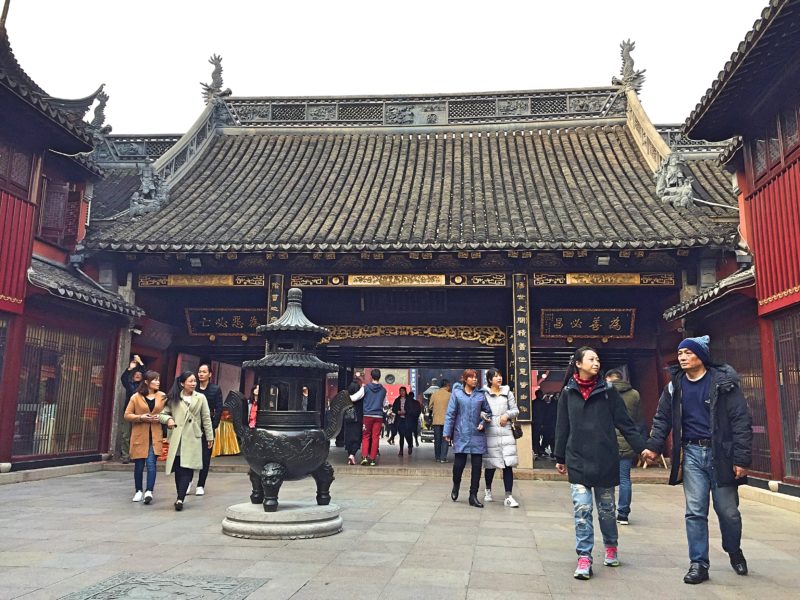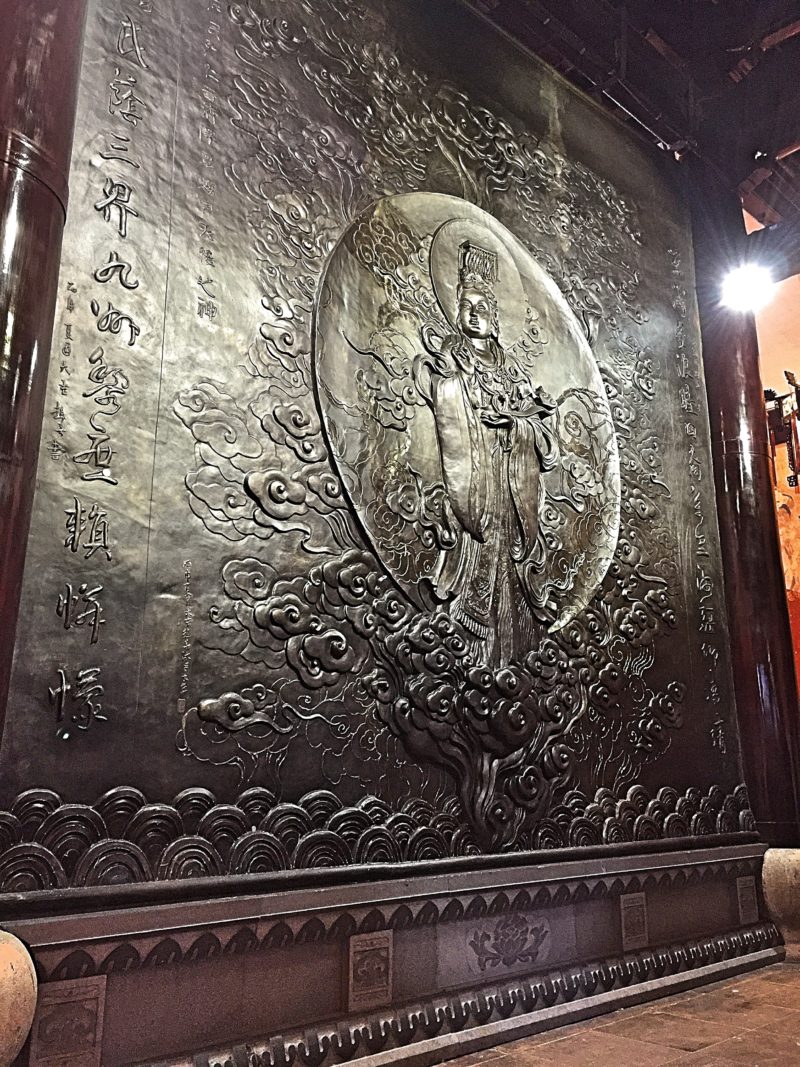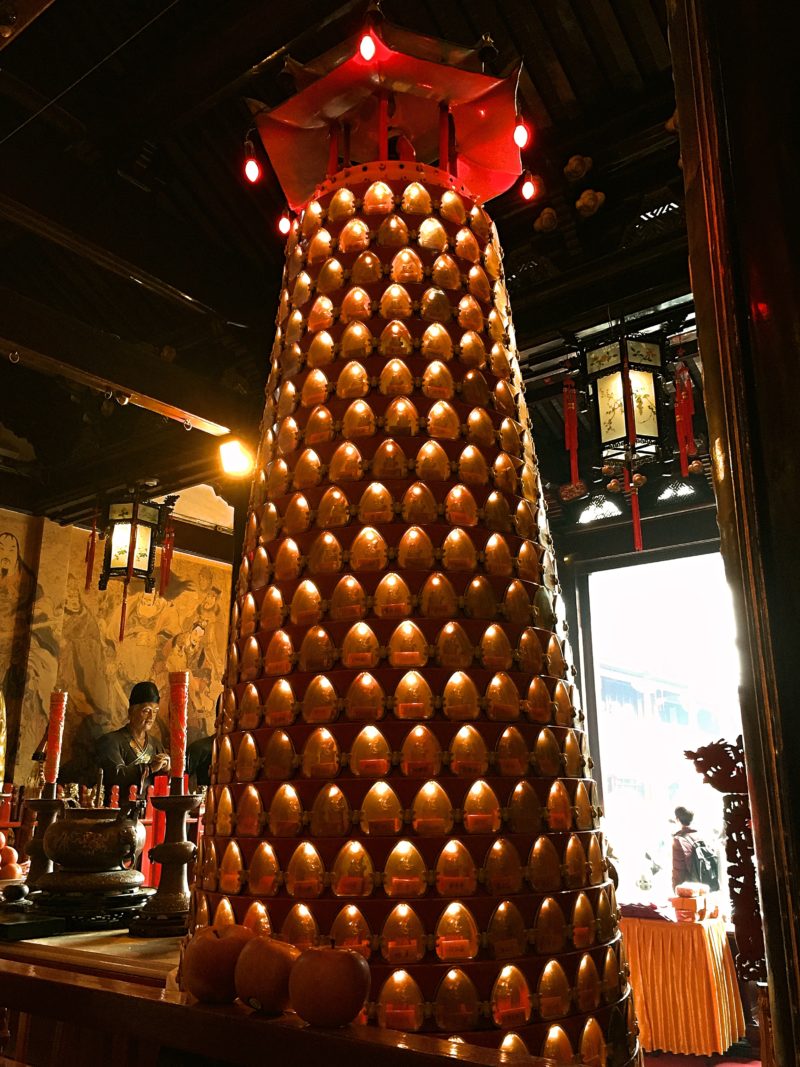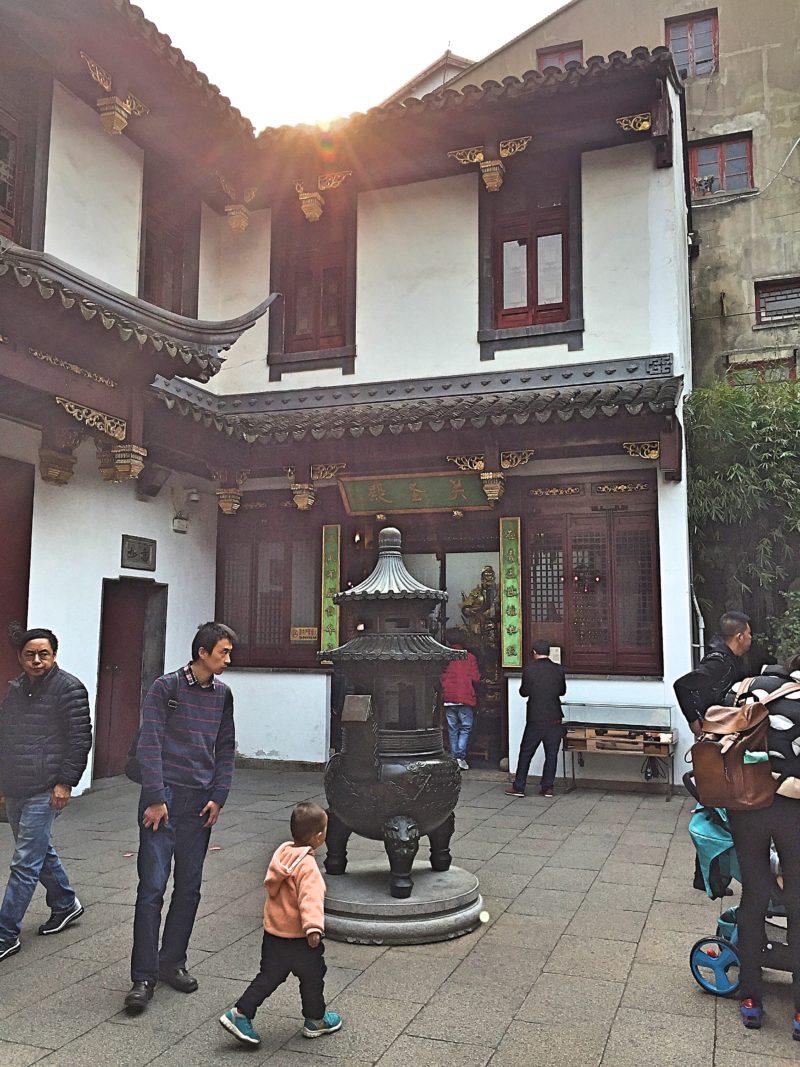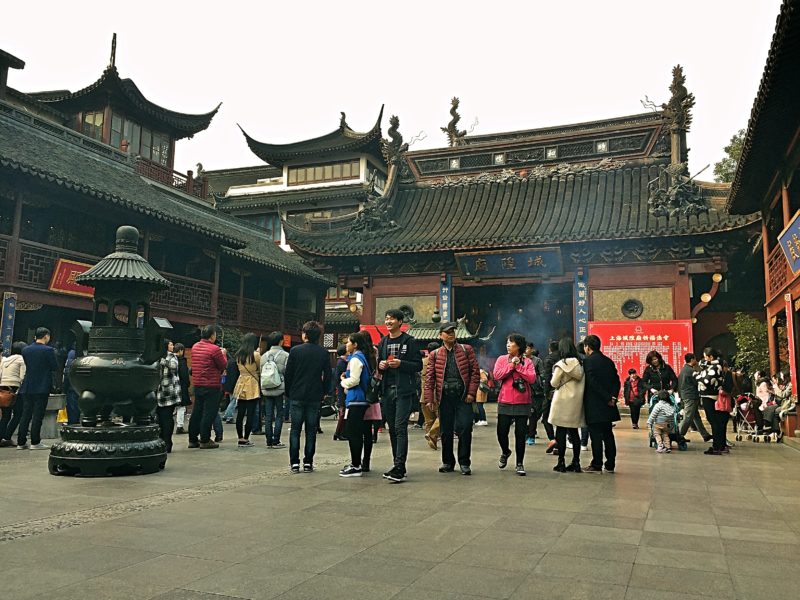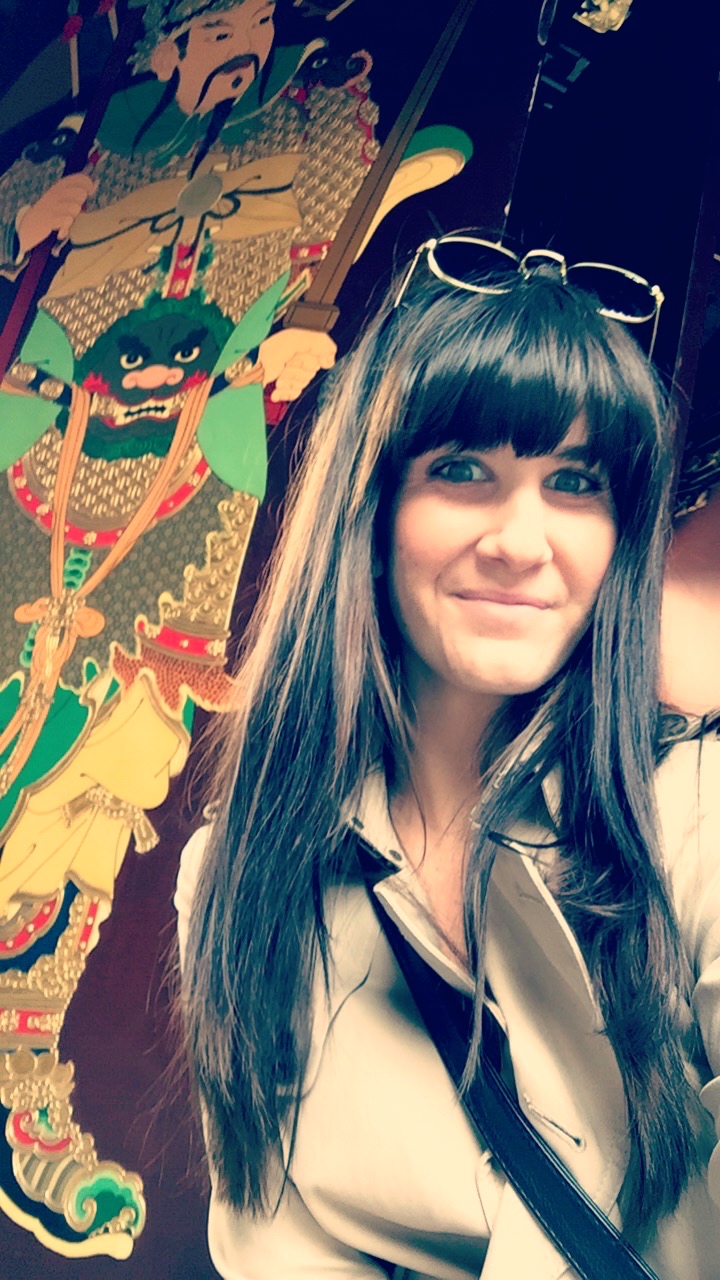 Yuyuan Mart
Just outside the City God Temple is a maze of pedestrian walkways and open squares lined with a mixture of shops, entertainment and food stalls that make up Yuyuan Mart. While many of the shops offer much of the same things you'll find in most of the typical Chinese markets, there are some unique shops and pieces.
Pop into a souvenir shop and send a postcard to friends and family.
Taste test tea in one of the many tea shops throughout the mart.
From Shanghai skyline to funky contemporary art, you're sure to find a piece for every artistic soul in the art galleries.
Looking for a charm to add to your Pandora bracelet or a more traditional piece of Chinese jewelry?
You'll find nearly everything you're looking for to bring back to friends and family right here at Yuyuan Mart. It's also a prime location for people watching. Just don't get trampled over in your daze of curiosity and confusion like I do nearly every single day.
How much: FREE to wander the streets but you'll want to bring cash and your negotiation skills for the market stalls and food vendors.

If you're looking for a snack as you wander and shop you'll find cotton candy bouquets, kebabs, sheng jian bao (pan-fried pork dumplings), squid on a stick, ice cream, moon cakes, tanghula (candied fruit on a stick), and milk tea at numerous food stalls.
When lunch time rolls around you'll want to step in line to try the famous xiao long bao (soup dumplings) that Yuyuan Mart is known for. Have patience and just get in the long line. It's long for a reason. You must try it! Or did you really even go to Yuyuan Mart?
As you probably know, I'm obsessed with jiaozi and xiao long bao so I was thrilled to finally try these for myself. They were everything I had hoped for and more! I bought one large xiao long bao and 10 small crab stuffed jiaozi for about 40RMB. And of course, I ate it all.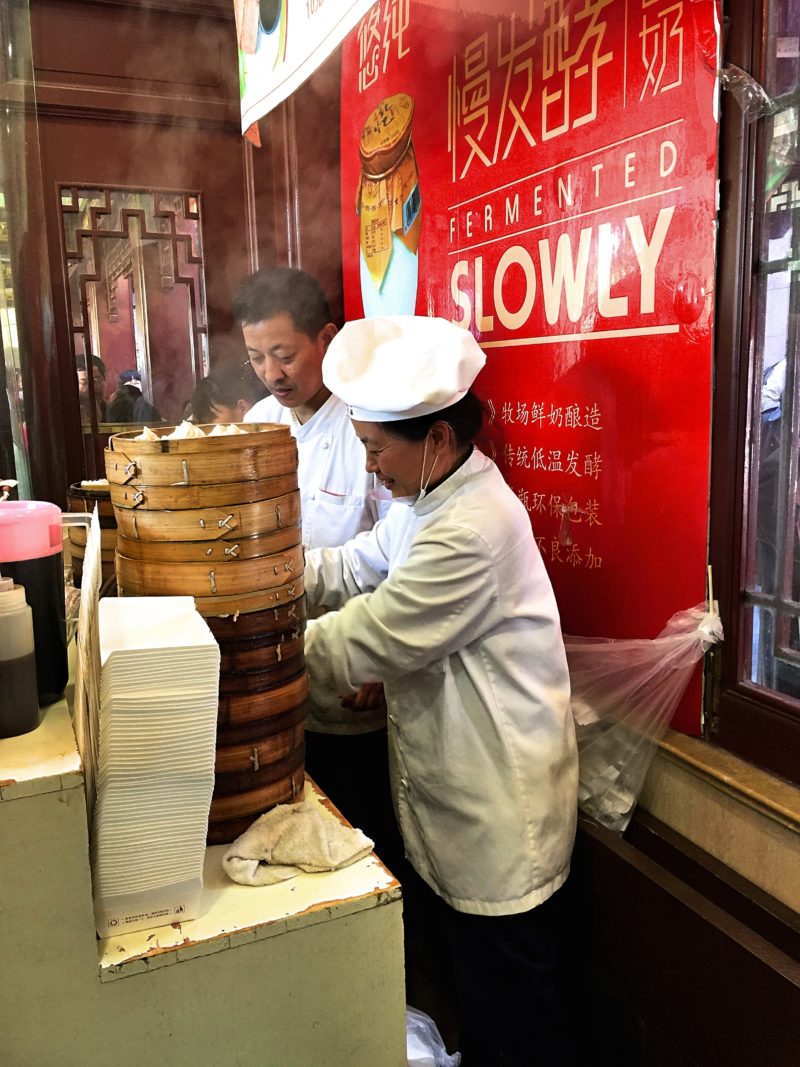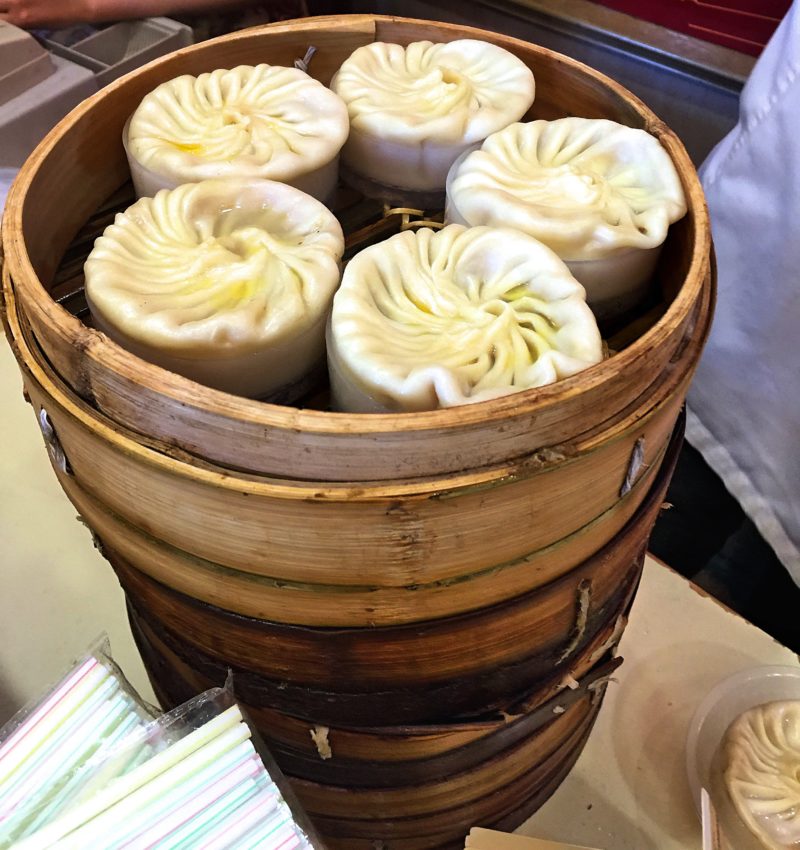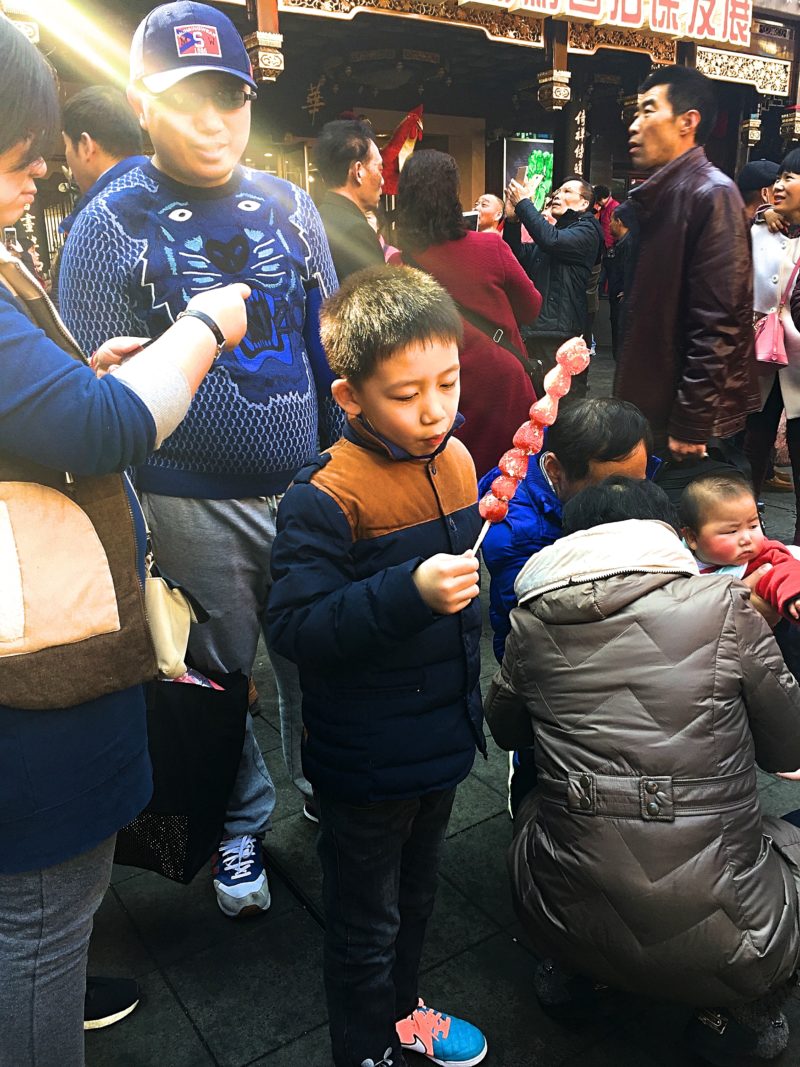 Yu Garden
The perfect way to end your day at the Old City is to find stillness in the midst of nature and do a little people watching within Yu Garden.
I'm pretty positive the security isn't as strict outside of the festival season but for Chinese New Year the streets were lined with Chinese police. They take guarding Yu Gardens very seriously. They wouldn't take a selfie or even manage a smile for the camera as I passed by to enter the garden.
While standing outside amongst the buzzing market, it's hard to imagine that just inside the garden it's quiet, peaceful, and calm. As you cross over the bridge into the gardens, everything and everyone slows down.
Walking deeper into the gardens and further away from the buzz, there are many alcoves and benches to relax and enjoy your surroundings. Appreciate this moment. As soon as you leave, you will be shuffled back into the crowd as you make your way back to the subway.
How much: 30RMB (80RMB during festivals)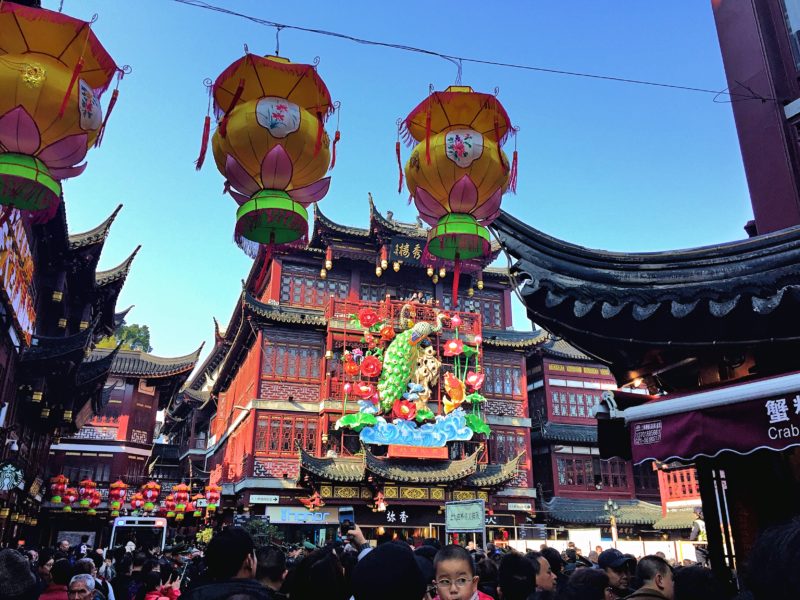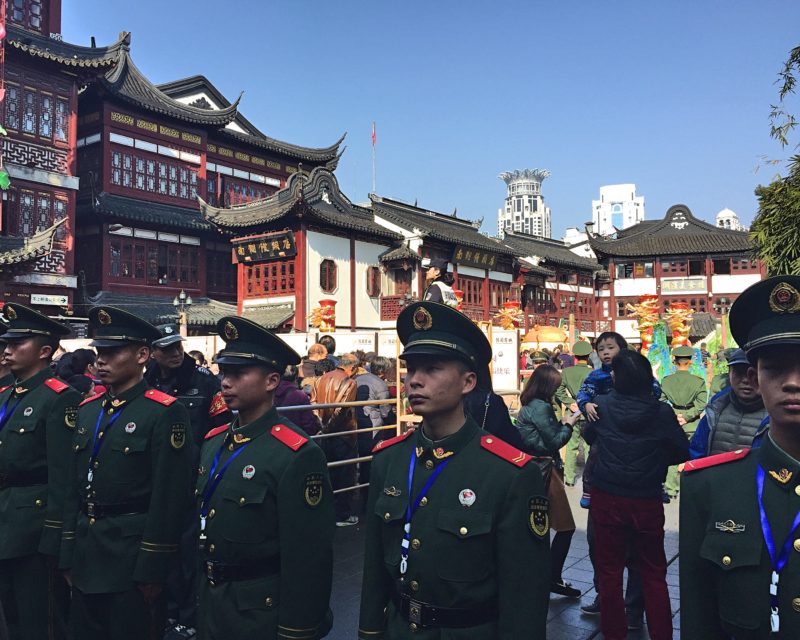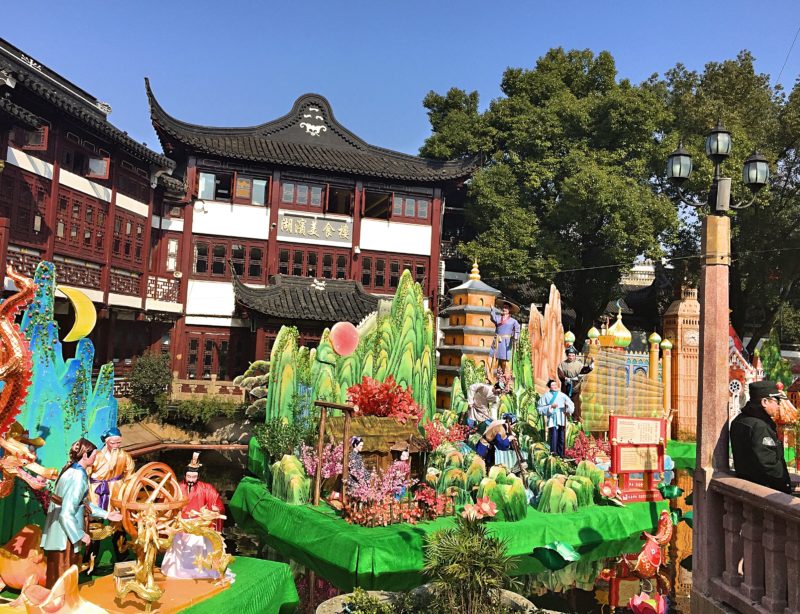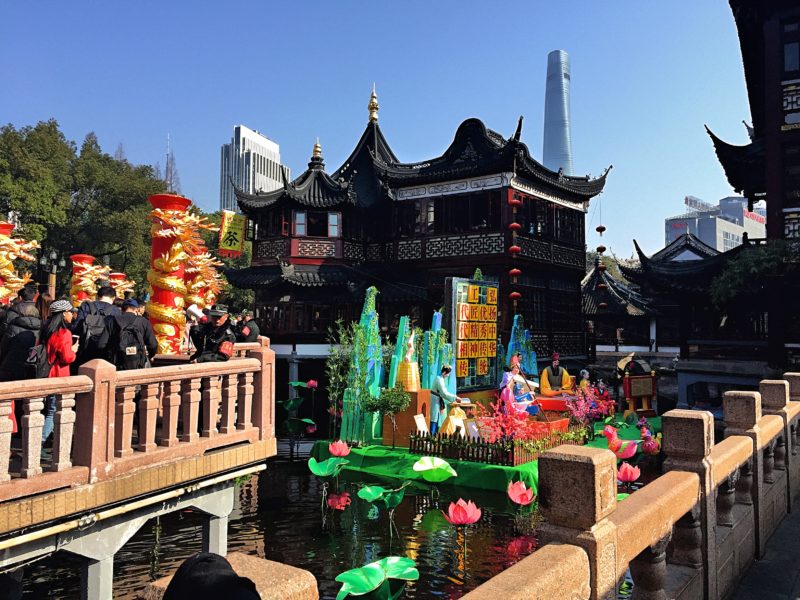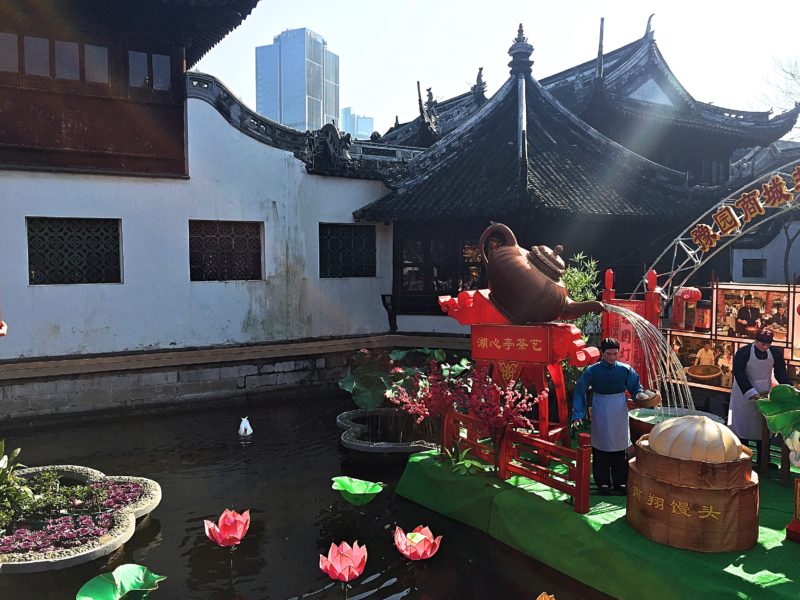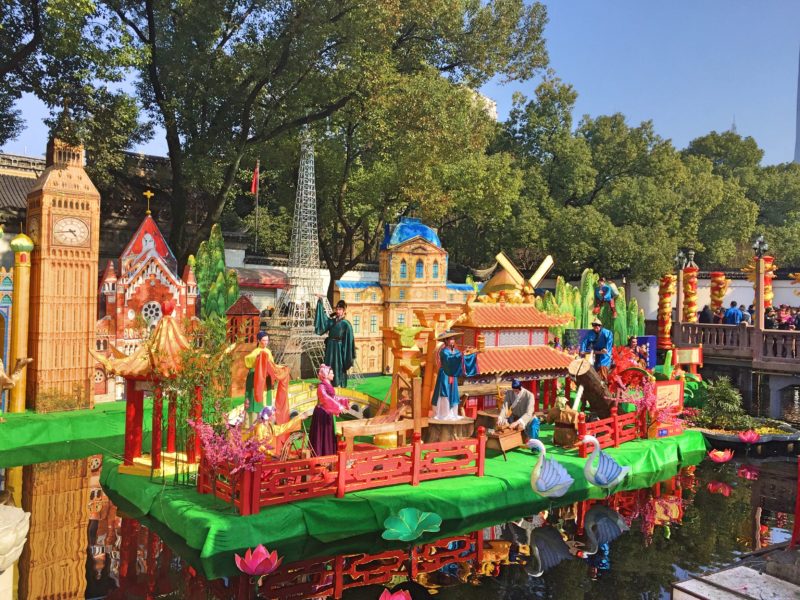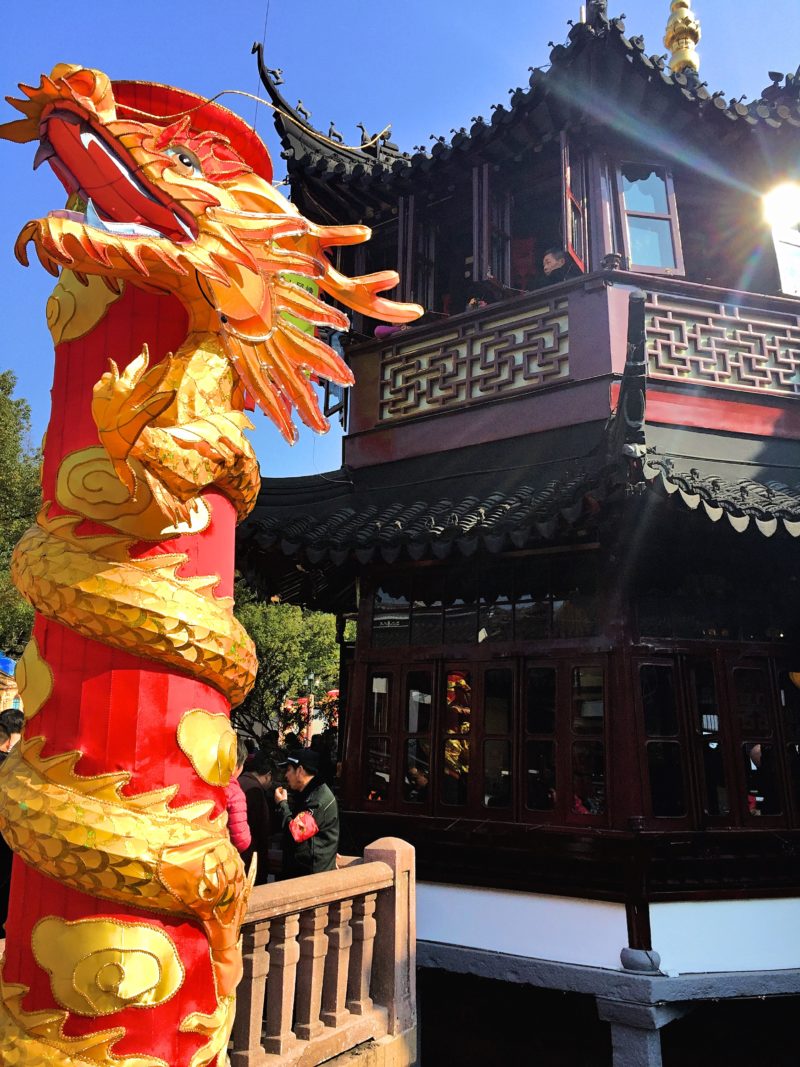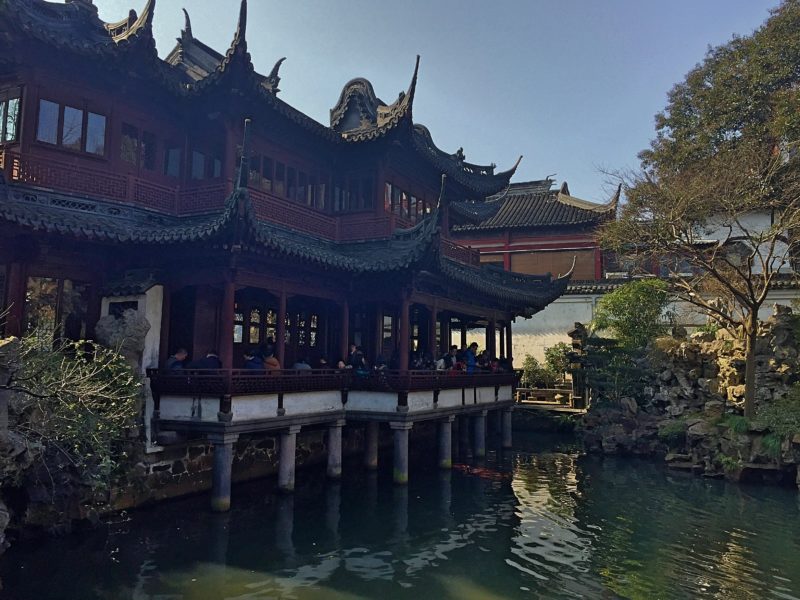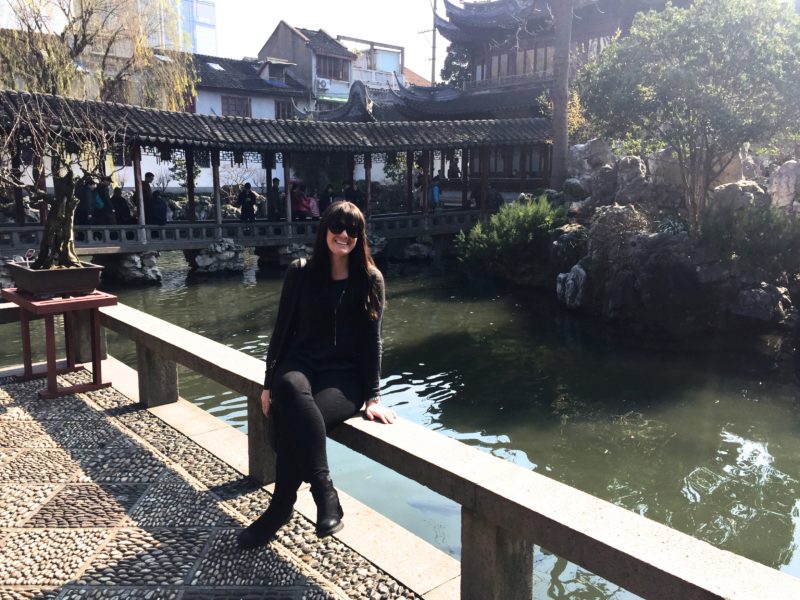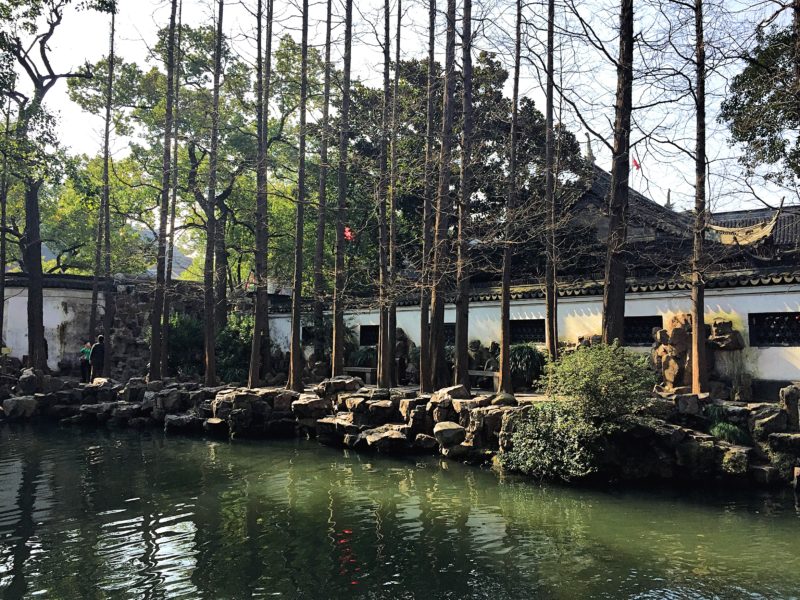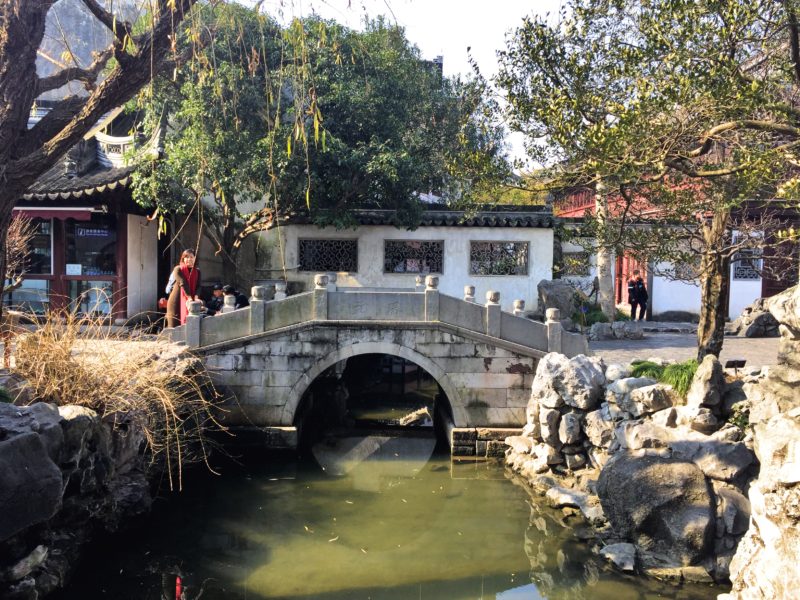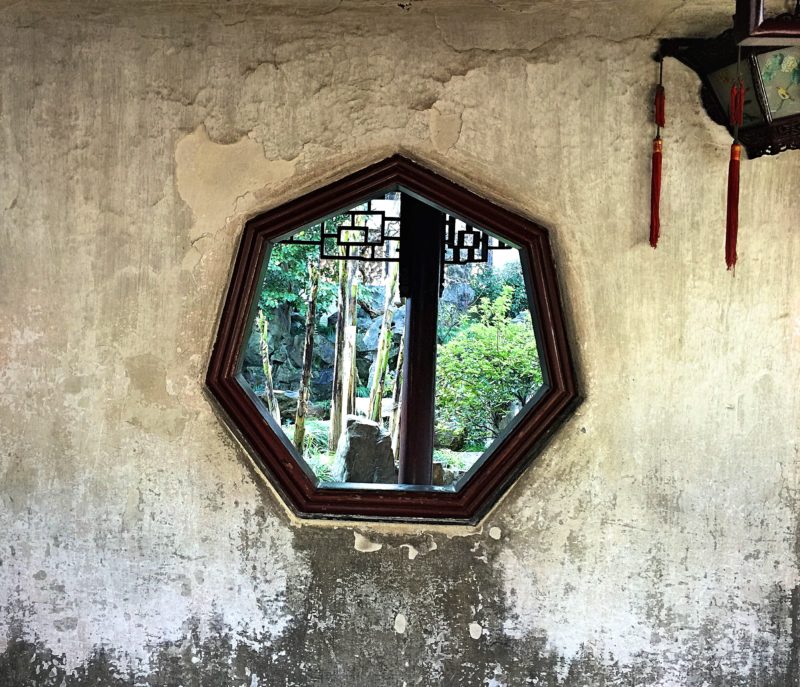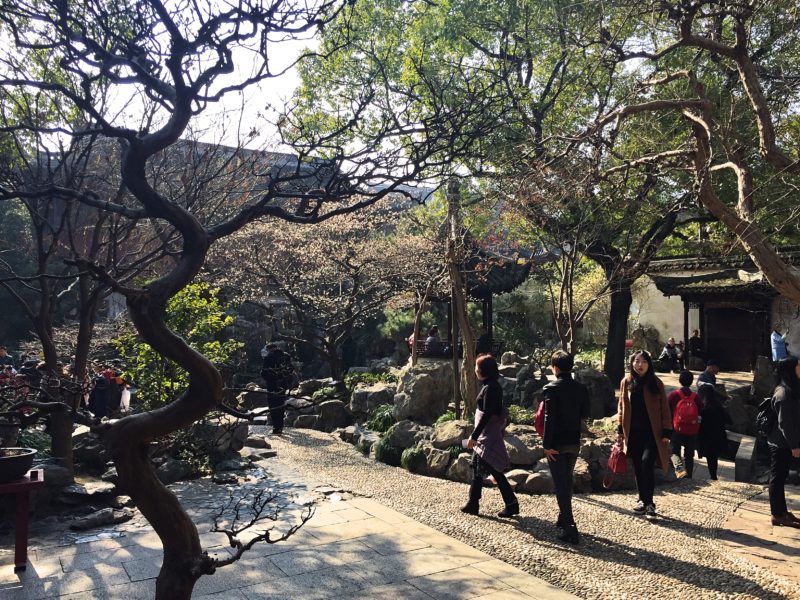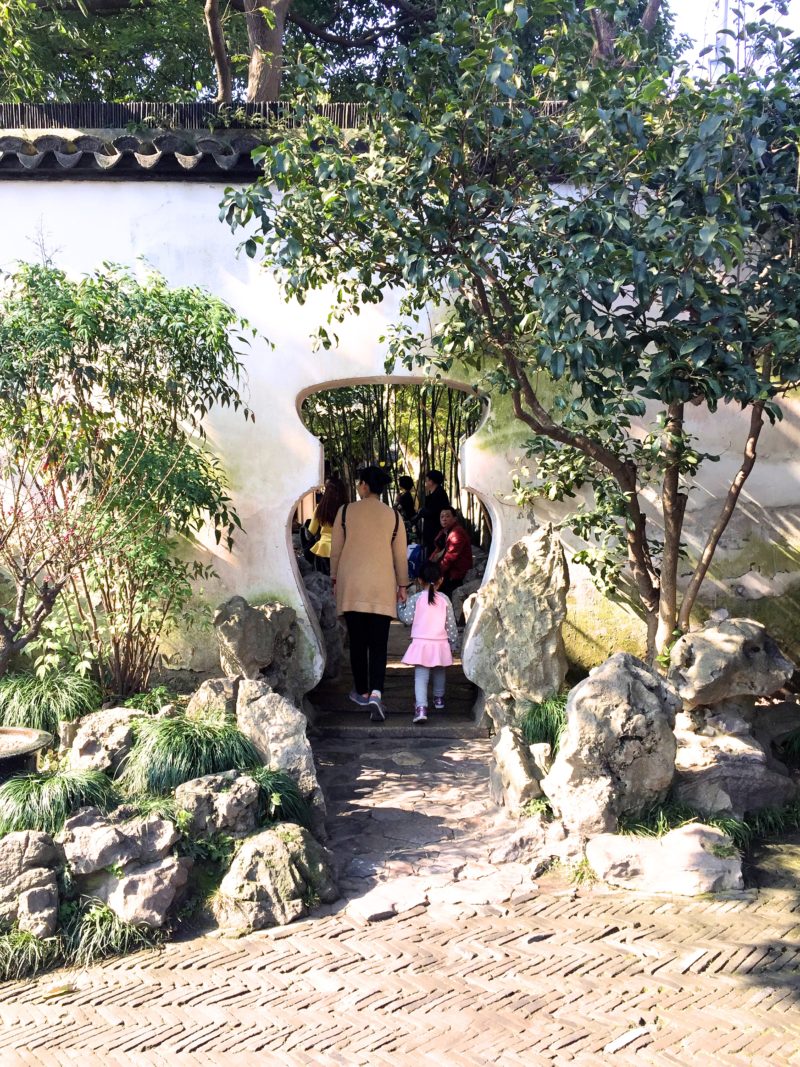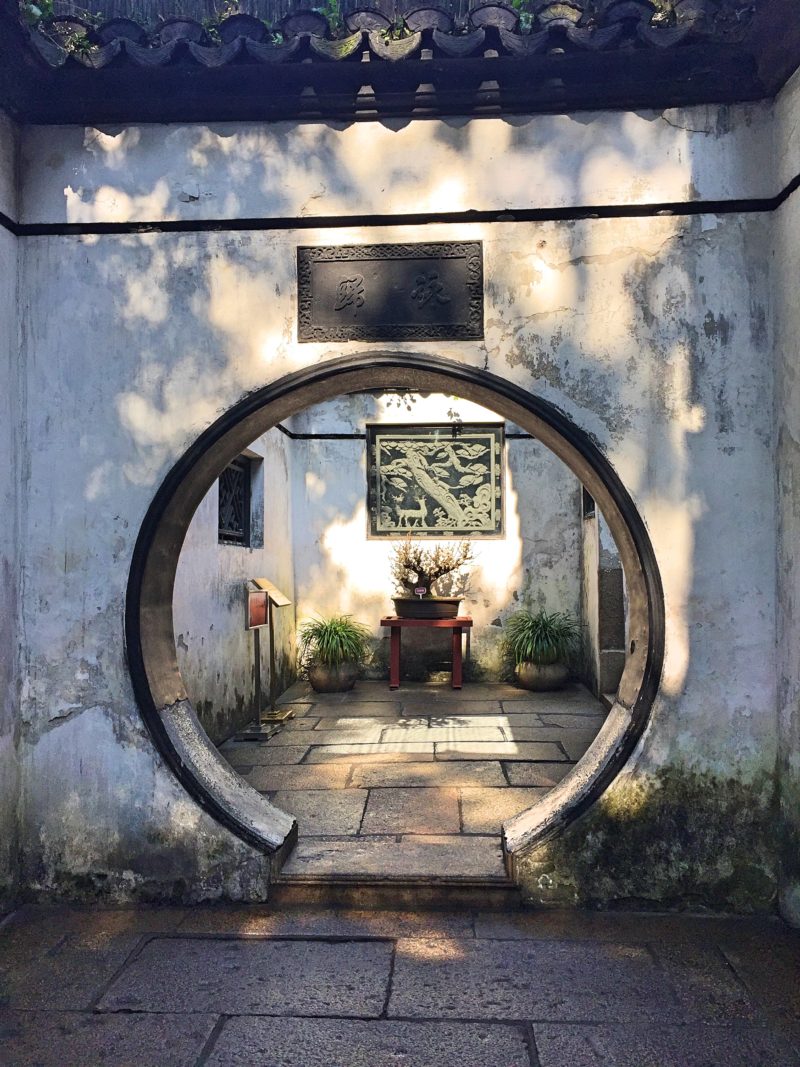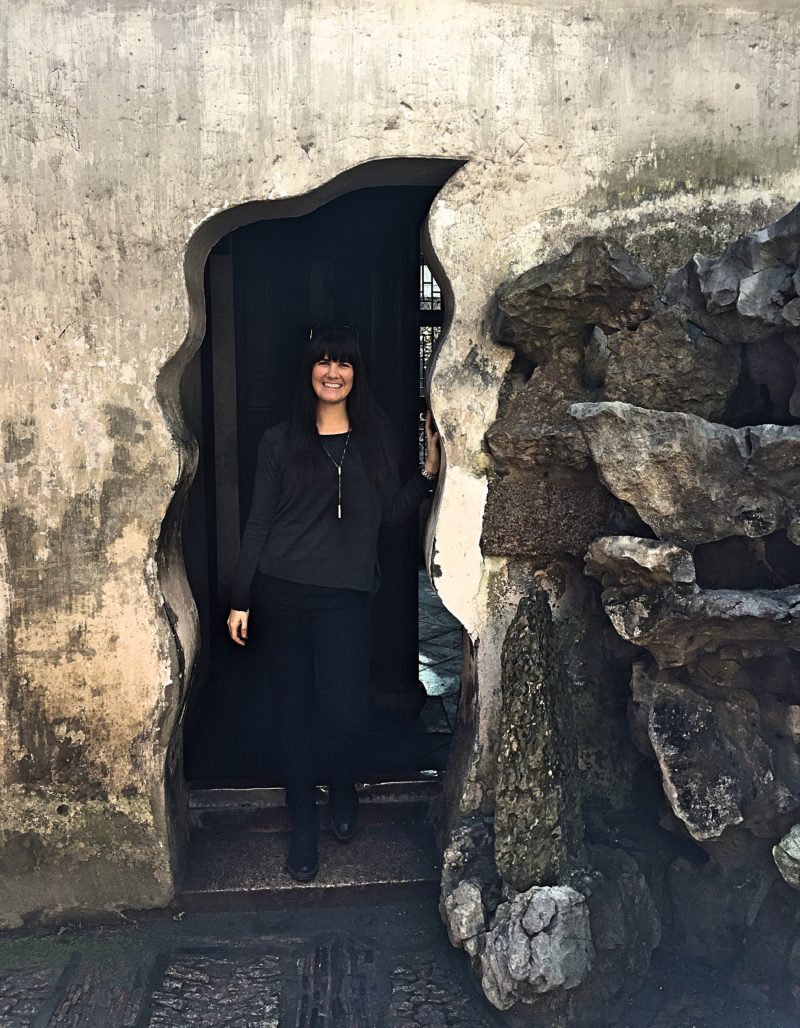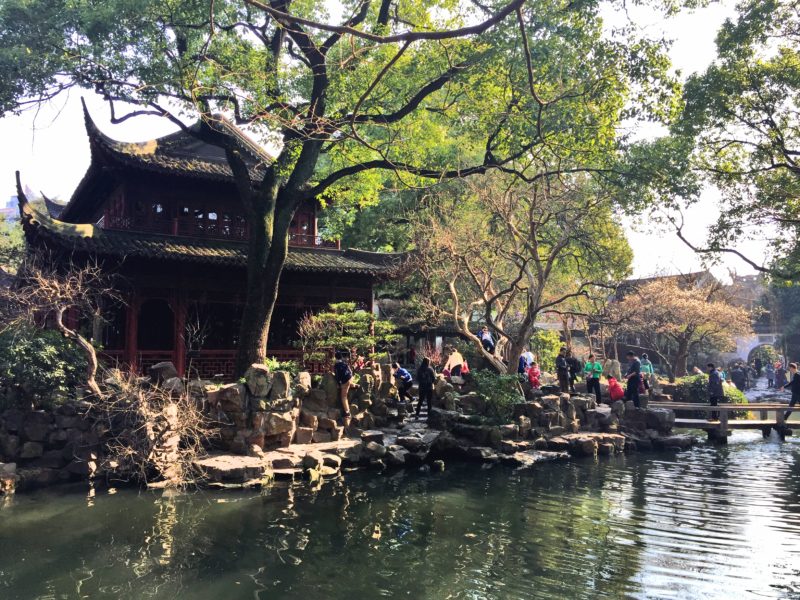 "One who fails to reach the temple never reaches Shanghai."
As the old saying says, you can not visit Shanghai without visiting the Old City of Shanghai. Offering something for everyone, it's definitely worth a visit!
How to get there: Shanghai Metro, Line 10, Yu Garden, Exit 1